Become Gold Seal Certified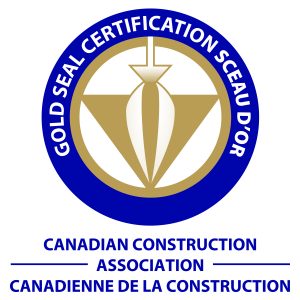 The Gold Seal Certification program was created by the industry for the industry. It has quickly become a standardized program supporting the development of skilled and serious Construction & Heavy Civil management professionals across Canada.
The Gold Seal Certification program upholds Canadian Heavy Civil & Construction management professionals to expectations and standards of excellence. All Gold Seal certified management professionals have been assessed and meet the Gold Seal standard requirements of industry knowledge, experience, education and training. Gold Seal is a national construction standard of certification, displaying a desire to uphold and distinguish one's competency in Construction or Heavy Civil management above all others.
Learn more about Certification Streams.
Learn more about the Certification process. 
Upcoming Gold Seal Exam Dates
January 19, 2018
Application submission deadline December 15, 2017
April 20, 2018
Application submission deadline March 9, 2018
To apply or learn more about becoming Gold Seal Certified, contact:
Alain Lefebvre
Manager, Industry & Corporate Education
alefebvre@cans.ns.ca