CANS 2018 Toromont Cat & Battlefield Equipment De-Icer
Friday, April 27, 2018
Cunard Centre, Halifax, NS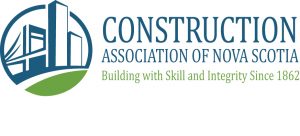 Click HERE to REGISTER
Click HERE to SPONSOR
PLEASE NOTE** The menu has changed from previous years. Please see details and pricing on registration page HERE.
Event Information
Chances are you've either been to or heard about the CANS De-Icer. If not, you don't know what you're missing. With more than 1,800 attendees, the De-Icer is the largest construction industry event in Nova Scotia. Taking place in April at the Cunard Centre in Halifax, the De-Icer kicks off the upcoming busy construction season. It's a great way for guests to celebrate the industry, expand your network, enjoy great food and live entertainment.
Location: Cunard Centre, Halifax, NS
Date: Friday, April 27, 2018
Deadlines
Registration Deadline: Wednesday, April 25, 2018 at 12:00 noon
Sponsorship Deadline: Friday, March 30, 2018 at 4:00 pm
Questions?
Natalie Bobbitt
Events Lead, Construction Association of Nova Scotia
nbobbitt@cans.ns.ca
902-499-2939