Building Futures for Youth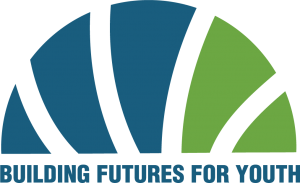 The Building Futures for Youth program has been developed as a partnership between CANS; NS Department of Education-English Program Services; NS Department of Labour and Advanced Education-Apprenticeship Division; the Nova Scotia Community College and local school boards. The program provides Grade 10 & 11 students with an opportunity to explore careers in the construction industry.
Students are offered CANS industry orientation and safety training at NSCC campuses and 5-7 weeks of paid employment as a registered construction trades pre-apprentice. Successful completion of the program can result in up to 3 co-op credits; banked apprenticeship hours and eligibility for one of three CANS Building Futures for Youth/NSCC scholarships.
Host employers gain a summer employee who is prepared for work in the construction workplace, the opportunity to identify potential future employees and exposure to schools, establishing relationships with students, teachers and community based learning.
Testimonials:
"Building Futures formed the foundation of my career. I now know exactly which direction I'm going, and nothing can stop me from getting there. My name is Eric Gould, and I am going to become a crane service technician." Eric, BFY participant 2008, NSCC Student 2009 and CANS BF scholarship recipient.
"I speak for all members of our workplace, we all enjoyed and benefited from our experience with Building Futures for Youth ." Tim Boutilier, Department of Transportation and Infrastructure Renewal, Host employer 2009-2012
For more information:
Michelle Peters
Building Futures for Youth Lead
T: 902-468-2267 ext. 711
C: 902-817-5214
E: mpeters@cans.ns.ca
Lori Rogers
Building Futures for Youth Lead
T: 902-468-2267 ext. 710
C: 902-809-2297
E: lrogers@cans.ns.ca