CANS Workforce Development
Over the coming decade, Nova Scotia's construction industry faces a significant challenge in maintaining an available and productive workforce. Rising retirements and declines in youth entering the labour-force may result in labour demands that greatly exceed supply. Between now and 2028, some forecasts project as many 8,100 retirements and as few as 5,000 new entrants. This potential gap highlights the importance of CANS playing an active role in workforce development.
Workforce Development Courses
Working in a Respectful and Inclusive Workplace

The Working in a Respectful and Inclusive Workplace online course looks at how a respectful and inclusive workplace can benefit everyone by eliminating discrimination and harassment, and how everyone can create respect through inclusive communication, teamwork, and mentorship. The course consists of eight (8) lessons, for a total duration of about three (3) hours of self-paced, online instruction.
In partnership with Buildforce Canada and the NS Apprenticeship Agency, CANS is able to provide this training to our members FREE of charge (typically a $100 cost, one PIN per company).
Video: Watch for more information on how to take advantage of this course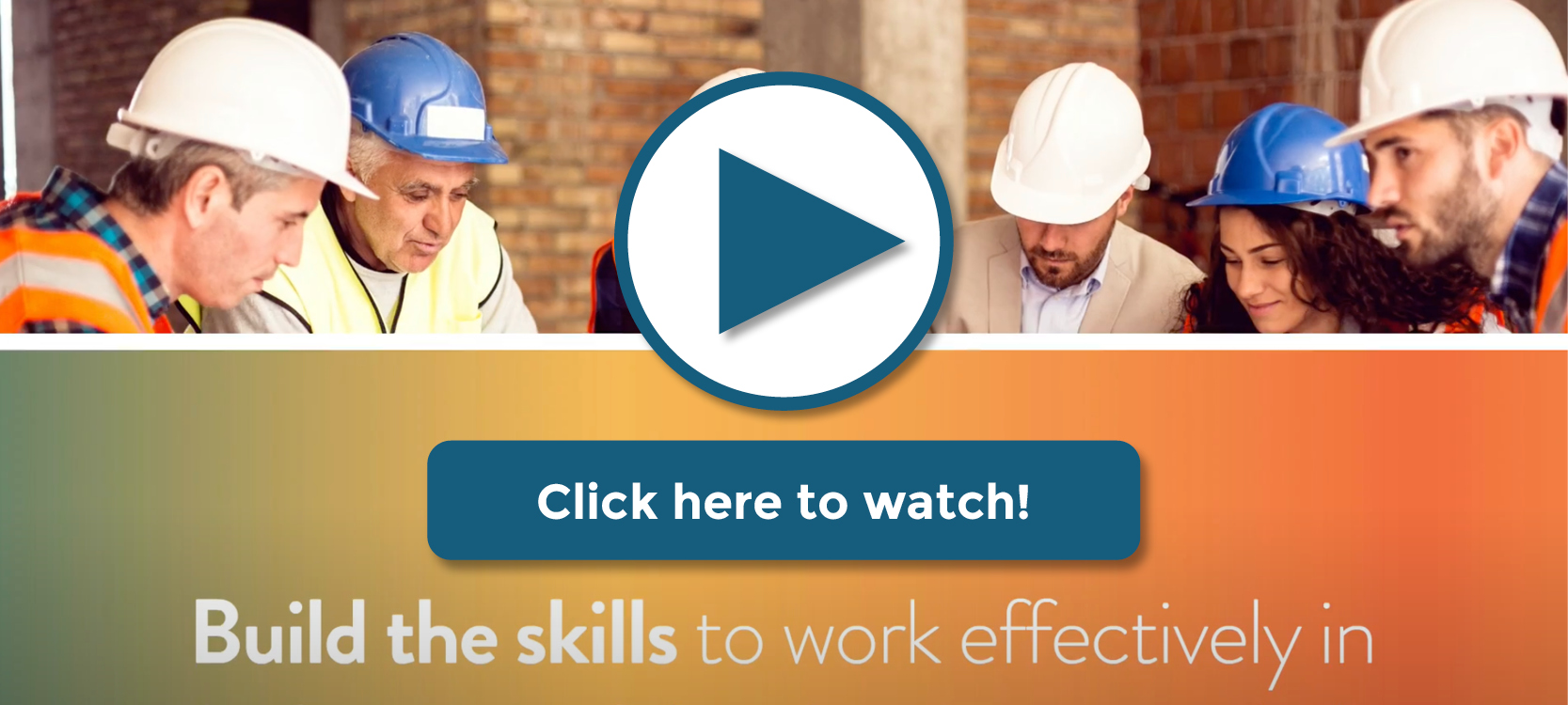 Respectful and Inclusive Workplace Toolkit
Along with the online course, you also have access to the Respectful and Inclusive Workplace Toolkit which was developed with input from industry and offers the support needed to assist the construction and maintenance industry in creating a respectful and welcoming workplace for everyone. Contact CANS Education & Training Lead, Kaitlyn Bennett for your FREE PIN today!
The Toolkit includes three tools:
The Respectful Workplace Online Self-Assessment Tool for management to evaluate existing corporate policies and procedures and highlight any gaps that may exist.
A Respectful Workplace Policy Framework that can be used as is or adapted by construction companies, and a supporting Implementation Guide to assist employers in ensuring that the policy framework becomes a living document that will have a direct and lasting impact on their company's culture.
The Working in a Respectful and Inclusive Workplace online course designed for workers and supervisors. Click here for course information.
Click HERE to find these tools and more resources from Buildforce Canada.
Buildforce Canada Resource Links
BuildForce Canada's Key Indicators data portal is a reference tool where stakeholders can find timely information about key metrics pertinent to the construction industry. This data portal is designed to equip construction stakeholders with all of the latest data on the industry. Click here to view the Construction Industry Key Indicators.
BuildForce Canada uses a scenario-based forecasting system to assess future construction labour requirements in the heavy industrial, residential, and nonresidential construction markets. This labour market information (LMI) system tracks 34 trades and occupations. The information is then distilled into labour market condition rankings to help industry employers with the management of their respective human resources. Click here to access the forecast for Nova Scotia and the rest of Canada.