The Gold Seal Certification program certifies estimators, foremen, owner's construction managers, project managers, safety practitioners and superintendents working in or with Canada's non-residential construction industry. When you earn your Gold Seal Certified (GSC) or Professional, Gold Seal Certified (P.GSC) credential, you demonstrate excellence through certified experience and nationally recognized validation of your skills, competence and knowledge.
What is Gold Seal?
The Canadian Construction Association's (CCA) Gold Seal Certification program establishes, administers and continuously improves national professional certification standards for construction management; certifies construction management professionals working in the industrial, commercial, institutional and civil infrastructure sectors against these national standards; AND promotes accredited education and training for construction management professionals.
Gold Seal Certified (GSC) construction management professionals have attained the highest standard of excellence in the industry, have proven industry experience and are held in the highest regard. Companies that employ GSC professionals are seen as leaders for their commitment to quality and excellence through education, training, and continual skill development.
Gain Your Gold Seal Certification Through CANS!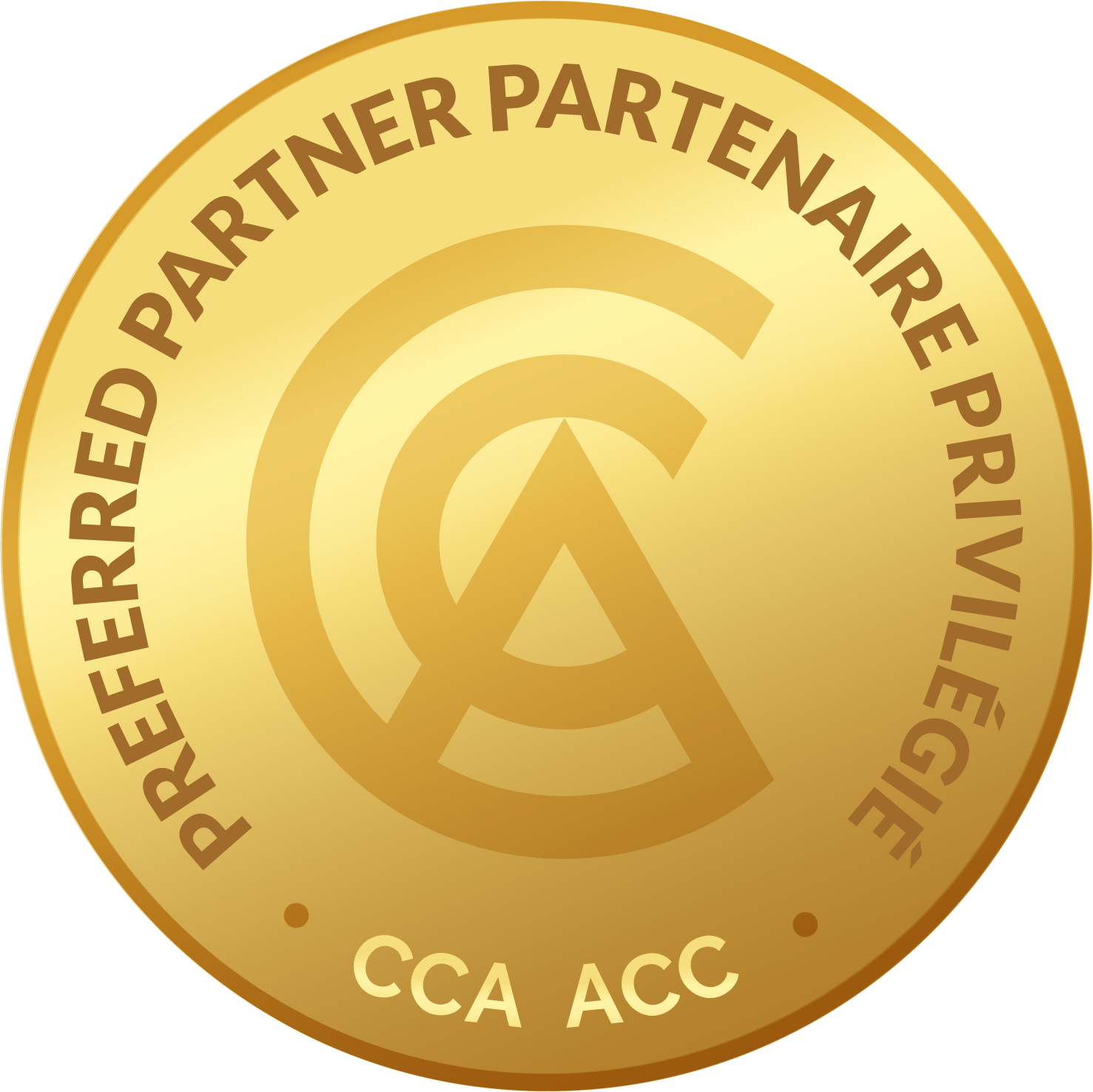 CANS offers 60+ Gold Seal accredited courses. CANS is focused on bringing the highest number of offerings to our program. The Gold Seal Certification signifies that individuals have attained a nationally recognized level of experience and competence. There are six streams or pathways to Gold Seal Certification, all of which can be earned via CANS two-time award-winning Education & Training Program.
Learn more about certification streams.
Explore Gold Seal pathways:
How potential applicants can get started on their application
Anyone considering enrolling into the Gold Seal Certification program should start by attending/listening to the monthly webinar; reading the Gold Seal application guide to understand the requirements; and taking the competency self-assessment for their designation, to understand what competencies are tested in the exam. This preparation may help applicants identify development areas and optimize their chances of passing the exam. Please visit the "how to apply" page for more information.
We have two new tools available to applicants to help with the application process:
NEW! Competency self-assessment tool (mandatory for GSC applicants) to evaluate yourself against the competencies that are tested in the exam and to inform your training
NEW! Credit self-assessment tool to determine if you have enough credits for a GSC application and to understand how GSC applications are reviewed
There will be a special form for those who applied as Gold Seal Intern and were approved as GSIs to submit their GSC application for $525 plus applicable taxes ($425 enrollment fee and $100 GSC application fee).
If you have an equivalency (MCIOB for all designations, NCSO for safety practitioners, PQS and CEC for estimators) please use this application form.
Those who applied for GSC but were approved as GSI as an intermediary step can submit their application for final review (include only new information and certificates not reviewed previously) free of charge once they have over 100 credits (75 for foremen). However, the new re-review fee applies if their application needs additional reviews. If their application is conditionally approved pending just a few credits, sending those certificates to us does not constitute a re-review.
Gold Seal Projects
Across Canada, Gold Seal Projects are showcasing the value of Gold Seal Certified professionals. Gold Seal projects are a reflection of experience, competence and excellence in the management of a construction project. If you would like to gain additional exposure for your construction project and raise the level of your management staff's professionalism, you should consider registering as a Gold Seal Project.
In a Gold Seal Project, a construction company works with its local construction association and the Gold Seal Certification program to jointly promote Gold Seal as part of a construction project. The objective is to educate non-certified workers about Gold Seal Certification and to honour those who have earned their certification by the end of the project.
Get more exposure for your next major project by registering it as a Gold Seal Project. Benefits include:
Promote the value of Gold Seal Certified professionals on your project site
Demonstrate your ability to manage and undertake challenging construction projects
Showcase your company's professionalism and expertise in the construction industry
Educate non-certified staff about the value of Gold Seal Certification
Current Projects:

rcs construction, the New Ronald McDonald House
The new 40,000 sq. ft. Ronald McDonald House facility will be located on South Street in downtown Halifax across from the IWK Health Centre.
Read the latest progress update.

Marco,  The Halifax Common Aquatic Facility

As part of the Halifax Common Master Plan, a new outdoor aquatic facility is being constructed by general contractor, Marco Group, on the Halifax common. The design focuses on creating a facility that not only enhances the surrounding park setting, but also enhances it. Each area of the facility will be fully accessible. 
Read the latest progress update.
Past Projects: 

Lindsay Construction, The Glace Bay Police Station

The Glace Bay Police Station, by Lindsay Construction is one of two active Gold Seal Certified projects designated in Nova Scotia.
Lindsay Construction provided an aggressive 38-week schedule, likely to wrap in 44, well inside the one year contract. Lindsay Construction has been working with B. Curry & Sons on the civil side, Lynk Group for M&E components, Apollo Masonry, Dominion Drywall, B&K Painting, John McLean Ceramic, B&L Elite Millwork, Cape Breton Glass, 7 Signs, and local vendors for the successful completion of the project.
Read the latest progress update from Lindsay Construction.
Marco Group of Companies, The Berkeley Retirement Residences

The Berkeley Retirement Residence project, by Marco Group of Companies is one of two active Gold Seal Certified projects designated in Nova Scotia. Work began on The Berkeley in June 2019 and completion is expected in January 2021.
Marco's first project for The Berkeley, this new retirement residence will be erected on the site currently occupied by the former Ben's Bakery building near Quinpool Road in Halifax, NS. Demolition of the existing building will be undertaken by property owner, Westwood Developments. The six-storey building will contain 76 rooms, with a mix of studio, one-bedroom, and two-bedroom apartments. It will also include 20 memory-care rooms to accommodate residents with dementia.
Click here to find out more about Marco's Designated Gold Seal Project.
Take a look at CANS & Marco's Gold Seal Kick-off Luncheon.
Halifax Harbour Bridges, The Big Lift
Halifax Harbour Bridges embarked on a significant and necessary project in early 2015: the replacement of the suspended spans of the Macdonald Bridge. The bridge remains safe but after 60 years, the deck is wearing out and needs to be replaced. The project, also known as The Big Lift, aims to extend the life of the bridge and reduce maintenance. The work was done mostly overnight with several weekend bridge closures over the 18-month period. This is only the second time that the suspended spans of a suspension bridge will be replaced while keeping the bridge open to traffic.
Watch the time-lapse video documenting The Big Lift.
To learn more about Gold Seal Projects:
Contact: Chantal Arsenault
Director, Policy & Workforce Development
Email | 902-468-2267 ext 706