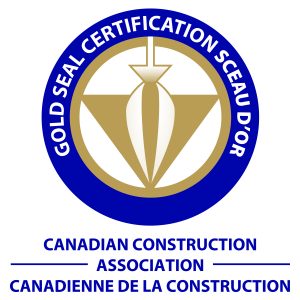 The Canadian Construction Association (CCA) Gold Seal Program is a national certification program based on a candidate's education, experience and their ability to satisfy rigorous standards. Gold Seal certification can be obtained in the following occupations: project manager, estimator, superintendent, safety coordinator, owner's construction manager and foreman.
For the 2017-2018 training season, CANS is offering 61 Gold Seal accredited courses.
CANS is focused on bringing the highest number of offerings to our program. The Gold Seal Certification signifies that individuals have attained a nationally recognized level of experience and competence.
Courses which have been approved for Gold Seal Credits are identified under each course description.
To learn more about becoming Gold Seal Certified, contact:
Alain Lefebvre
Manager, Industry & Corporate Education
alefebvre@cans.ns.ca