"Make a Difference, Build a Future!"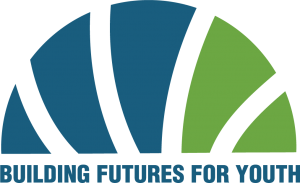 As an employer in Nova Scotia's construction industry, you realize the need to develop and retain our future workforce. You can support a young person in their pursuit of a career in construction by participating in the Building Futures for Youth Program. The program will enable employers to establish relationships with local high schools, become mentors and contribute to the sustainability of our workforce.
Employers Who are Making a Difference:
A.B. Mechanical Limited
Aberdeen Paving Limited
Affordable Quality Plumbing
Alex MacNeil Electrical
All East Mechanical Ltd.
Allstar Rebar
Aluma Systems Inc.
Alvin Co. Ltd.
AMEC Environment & Infrastructure
AML Painting Limited
Advanced Polymer Coatings Ltd.
Apollo Masonry Service
Archibald Robert General Contracting Ltd.
Asbestos Abatement Ltd.
Atlantica Mechanical Contractors Inc.
AuCoin Renovations Ltd.
AVRSB Operations
Axeman Landscape & Construction Inc.
Baker Mechanical
BCL-Buildon Construction Limited
Bird Construction
Bird Stairs
Black & McDonald Limited
Blueline New Holland
Brewster Well Drilling
Brian Richardson Contracting
Brilun Construction Limited
CADtech Computer Drafting Services Ltd.
Calvin MacDonald Forming
Canadian Maritime Engineering Ltd.
Cape Breton Drywall & Paint Ltd.
Cape Breton Regional Municipality
CBVRSB Operations
Caribou Island Electric Limited
Carman's Construction & Property Management Ltd.
Central Equipment Inc.
Cherubini Metal Works Limited
CCRSB Operations
CKG Group
Comeau's Sea Foods Limited
Costin Paving and Contracting Ltd.
D'Ambroise Painting
Defense Construction Canada (DCC)
Delmar Construction
Dexter Construction Company Ltd.
D.F. Beaton Service Centre Limited
Digby Pines Golf Resort & Spa
DJ MacLean & Sons Carpentry Ltd.
DKT Turbo Electrical
Eagle Crest Golf Course
East Isle Construction Limited
EllisDon Corporation
Elmsdale Landscaping Limited
England Paving & Contracting Ltd.
Fairline Electric Ltd.
Flynn Canada Ltd.
Fowler Construction Services
Francis J. Boyle Construction Ltd.
G.C. Baxter Plumbing & Heating Limited
G3 Galvanizing
Garian Construction Ltd.
Gaudet Building Contractors Ltd. (GBCL)
Global Firestop Services
Graves Electrical Ltd.
Greg Burke Electric Ltd.
Harbour Foundations Ltd.
Harlow Construction Limited
Hart's Service Centre XTR
Higgins Construction Ltd.
Hiltz & Seamone Co. Ltd.
Hodgson's Chipping Ltd.
HRM Parks and Open Spaces
HRSB Operations
Ice Man AC & Maintenance Ltd.
Ideal Electric Limited
Irving Equipment
Island Machining Ltd.
Island Steel
James Winfield Carpentry
JETCO Contracting Inc.
J. Wilkie Mechanical Inc.
Joneljim Concrete Construction
Kelly Villneuve Salvage
Ken Flett Roofing
Kent Building Supplies
Konecranes
L.E. Cruickshanks Sheet Metal Ltd.
Lafarge Canada Inc.
LaHave Paving Limited
Land & Sea Instrumentation Ltd.
Langille's Plumbing & Heating Limited
Lenihan's Paving (2014) Ltd.
Lindsay Construction
Mahon's Mechnical Ltd.
Marener Industries Inc.
Marid Industries Limited
Marine Atlantic Inc.
Mark Bevis Construction
Markland Associates Ltd.
Maxim Construction Inc.
M.B. Construction Ltd.
McCarthy's Roofing Ltd.
McLeod Safety Services Ltd.
McNally Construction Inc.
Moore Enterprises Ltd.
Municipal Ready Mix Limited
Municipality of Chester
N.D. Muise Construction
Norm Smith Electric Ltd.
North-Air Window & Door Ltd.
Northeast Nutrition
Northern Contracting Limited
Nova Millwrights Limited
Nova Wood Products Ltd.
NSCC Burridge Campus – Facilities
NSCC Kingstec Campus – Facilities
NSCC Lunenburg Campus – Facilities
NSCC Marconi Campus  – Facilities
NSCC Shelburne Campus – Facilities
Ocean Contractors Limited
Orchard Creek Construction
O'Regans South Shore Toyota
PCL Constructors Canada Inc.
Pinaud Drywall & Acoustical Ltd.
Plyform Construction Ltd.
PMC Roofing Limited
PNL Communications
Point Michaud Construction Ltd.
Pomerleau Inc.
Portable Welders Ltd.
Precision Concrete Services Limited
Pro-Tech Alarms & Electric
RCS Construction
Rendan Fabricators Ltd.
Retire-Well Renovations Limited
RKO Steel Ltd.
ROCLAN Construction
Rod Christmas Plumbing
Rodney Enterprises Ltd.
Roger Chandler Homes and Renovations
Ron Chisholm Hydro Seeding Ltd.
Roscoe Construction Ltd.
RPH McElroy
Scott Elevator Manufacturing Ltd.
Shep-Com Construction Ltd.
Smith Family Farms
South Shore Glass Limited
Spar Marine Ltd.
SSRSB Operations
Steve MacKin Construction
Sunrise Enterprises Ltd.
Superior Truss Ltd.
Superport Marine Services Ltd.
SystemCare Cleaning & Restoration
T. Coady Alarms Ltd.
Target Hydraulics & Machine Works Ltd.
TG Welding & Fabrication Limited
The Links at Brunello
Traditional Cabinetry and Woodworks
Trailsmen Motel
Transit Plumbing & Heating
Transportation and Infrastructure Renewal (TIR)
TCRSB Operations
Tri-County Diesel & Marine Inc.
Trifos Design Consultants
Troy Life & Fire Safety Ltd.
United Rentals
VanOirschot Builders Inc.
Ven-Rez Products Ltd.
Whitestone Developments
Will-Kare Paving & Contracting
Windsor Sales & Rentals
Winmar Property Restoration
Woodsmith Construction
Waycobah Band Council
Zutphen Contractors Inc.
Our appreciation is also extended to the NSCLRA, Merit Contractors Association, Cape Breton Building Trades Council, Nova Scotia Road Builders Association and the Workers Compensation Board for their continued support.
Employer Responsibilities:
Provide a safe work environment, in accordance with the Occupational Health and Safety Act
Provide copy of Certificate of Recognition
Attend an Employer mentorship lunch & learn training session
Participate in the interview process and selection of program candidates where applicable
Ensure supervised skills training and the mentoring of the pre-apprentice
Participate in the ongoing evaluation of the pre-apprentice
Provide a paid summer work placement for a Construction Trade Pre-Apprentice
Abide by the Terms and Conditions contained in the Apprenticeship Trades and Qualification Act, General Regulations and Trades Regulations where applicable
Get Involved!
Visit our website www.buildingfutures.ca
Fill out and submit the following webform. 
Michelle Peters
Building Futures for Youth Lead
T: 902-468-2267 ext. 711
C: 902-817-5214
E: mpeters@cans.ns.ca
Lori Rogers
Building Futures for Youth Lead
T: 902-468-2267 ext. 710
C: 902-809-2297
E: lrogers@cans.ns.ca