CANS Construction Workforce Summit
February 15, 2023 | Halifax Convention Centre
Join the Construction Association of Nova Scotia (CANS) for the Construction Workforce Summit, which will take place on February 15, 2023, at the Halifax Convention Centre.
This one-day event will include educational sessions focused on helping industry tackle workforce challenges, skillfully acquire talent, and develop their workforce. Following lunch, our members will take over the ballroom and welcome curated and qualified job seekers for an industry-specific job fair! Connect directly with job seekers actively seeking work in construction and the trades.
Event Schedule —
8:30 a.m.  – 12 p.m., Education Sessions
Session One: Industry Level Set – Construction Labour Forecasts and Trends
Session Two: Managing Your Human Resources During a Labour Shortage and a Hot Construction Market
Session Three: Using Provincial Immigration Programs to Meet your Labour Markets Needs
12 p.m. – 1 p.m., Networking Lunch
1 p.m. – 5 p.m., Industry Job Fair / Employment Program Booths 
Learn to Navigate Current and Future Workforce Challenges in our Morning Education Sessions
*Registration Now Open!
The Summit commences with three expert-led sessions that will prepare attendees to navigate current and trending workforce challenges for their organizations. Attendees can also build new connections with chances to network with industry colleagues over lunch and coffee breaks.
Attendee Pricing —
Admission to the morning portion of the Construction Workforce Summit includes access to all sessions, lunch, networking breaks and afternoon job fair).
CANS Members: $195 per person
Non-Members: $220 per person
Did you know? CANS Construction Workforce Summit's education sessions are Gold Seal accredited!
Attend all three sessions and earn one (1) gold seal credit! If you're in the process of obtaining your Gold Seal certification, it makes sense to attend and learn more about how to navigate current and future workforce challenges AND earn Gold Seal credit in the process. Register today!
Session One: Industry Level Set – Construction Labour Forecasts and Trends 
Presenter: Bill Ferreira (Buildforce Canada)
Learning Objectives:
Learn more about the labour force trends that will impact the construction sector in Nova Scotia over the next seven years
Gain insight about future trends that may impact your future recruitment efforts
Boost your knowledge of federal apprenticeship development incentives for employers.
Session Two: Managing Your Human Resources During A Labour Shortage And A Hot Construction Market
Presenter: Josee Larocque-Patton (The HR ICU)
Learning Objectives:
Hiring – How the recruiting climate has changed and tips on navigating today's market
Retention Strategies – How to keep your people engaged and motivated
Market compensation structures, training and development incentives, and HR trends to keep you and your business competitive.
Session Three: Using Provincial Immigration Programs to Meet your Labour Markets Needs
Presenter: Ava Czapalay, Deputy Minister of the Department of Labour, Skills and Immigration
Learning Objectives:
Learn how to use provincial programs to recruit and retain employees in the construction sector
Nova Scotia Nominee Program (NSNP) - Through the NSNP, prospective immigrants who have the skills and experience targeted by Nova Scotia may be nominated to immigrate
Atlantic Immigration Program - The Atlantic Immigration Program is an immigration program that helps employers recruit skilled foreign workers and international graduates to meet labour needs.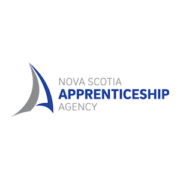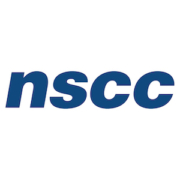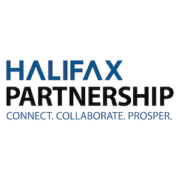 Meet Your Next Star Employee — Book an Employer Booth
*Exclusive — This Opportunity is for CANS Members ONLY!
Resources are tight, so make sure your hiring efforts are invested in the right spaces! CANS Construction Workforce Summit will be the first industry-specific event of its kind in Nova Scotia.
Market your organization and employment opportunities to a cohort of curated job seekers, who will be invited directly and specifically from construction-related education programs, equity groups, workforce industry groups, immigration streams and connector programs.
Employer Booth — $1,500 
One (1) 10 x 10 booth with table and two chairs
Two (2) complimentary lunch tickets for your booth representatives
Opportunity to bring your own event signage and branded promotional material (pending approval)
Logo and recognition on CANS event signage (coroplast sign with company name, logo and available employment categories)
*Looking to grab even more attention? Ask us about our oversized 10 x 20 booth!
Sponsorship Opportunities
As the only construction-focused event of its kind in the Maritimes, the Summit will host a select audience primed to discover new connections and partners in the industry.
Show your support for workforce development — book your Construction Workforce Summit sponsorship today! Contact Michelle Fievet, Sponsorship Lead at mfievet@cans.ns.ca.
Need a Room for the Night?
We've arranged for a block of rooms to be held at the Sutton Place Hotel Halifax, conveniently located next to the Halifax Convention Centre. To book your stay, please use the link provided below, or call 1-902-932-7548 and use our group code: CANS2023.
For more information about event logistics or registration, please contact:
Britney MacNeil
Events Lead
bmacneil@cans.ns.ca