Welcome to the family: meet CANS newest members
CANS is pleased to introduce the newest members of our CANS family. Please join us in welcoming the following new members, who've signed on with CANS in the last three months.
New Members, November 2020 —
New Members, October 2020 —
More Members Who've Joined in the Last Few Months —
Get to know these members a little better
The following information has been provided by some of the members who've joined CANS this year. We hope you take a moment to swipe through their profiles and get to know a little more about these companies.
Simply Group Financial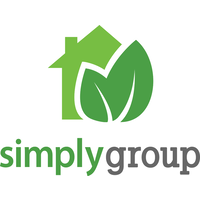 About Simply Group Financial (formerly Sandpiper Energy Solutions:
With over 100,000 installations across Canada, the Simply Group is a leading Canadian provider of home comfort leasing programs for essential in-home equipment such as water heaters, heat pumps, furnaces, air conditioners, water treatment systems, air filtration systems, and smart home technology. Our family of businesses are uniquely positioned to provide solutions that improve the lives, homes, and communities of Canadians.
3M

About 3M:
3M is a science company.  Our team of scientists and researchers work directly with customers to improve homes, businesses and lives across Canada and around the world.  We believe that together, we can help put a brighter and more sustainable future within reach.  3M has a wide range of reliable solutions for the building and construction industry to help improve safety, productivity and efficiency through each stage of your project.  We offer innovative and high-performing products such as air barrier solutions, fire protection systems and insulation jacketing systems.
Website: 3M.ca/Construction
Smarter Spaces

About Smarter Spaces:
We have global expertise to capture the outside and inside of any structure. We reduce occupancy costs, provide comprehensive safety & evacuation plans and execute world-class virtual tours. We strive to be pioneers in the optimization of people, space & technology. Follow this link to check out Smarter Spaces 3D Virtual Tours on YouTube. We are Canadian pioneers in the use of mobile 2D & 3D scanning technology and other advanced data analysis tools.
Services:
remove the ambiguity of old as-built construction information
ensure public safety through fire/emergency and wayfarer proximity plans
find new money by accurately measuring existing leasable space
move projects and businesses forward by bringing your virtual teams together
share cultural heritage spaces and artifacts worldwide
Open Field Process Improvement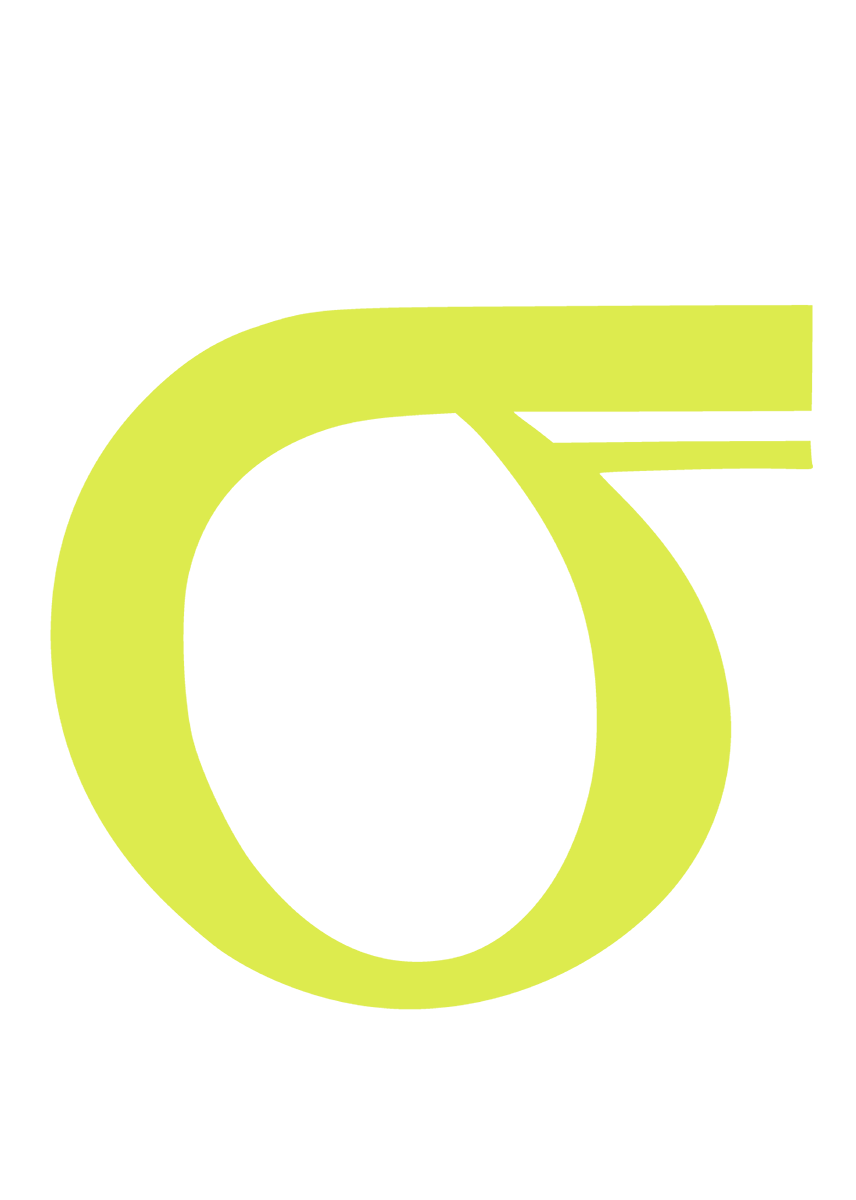 Open Field Process Improvement is focused on helping construction contractors and manufacturers quickly identify and eliminate costly waste and bottlenecks in their operations. Open Field celebrated its launch in May 2020 and is proud to help CANS member businesses become even more efficient, safe and profitable.
Angela Penton, aka the Process Detective, is a collaborative problem-solver specializing in:
Lean process mapping and development to find and eliminate waste and inconsistency.
Reorganizing work environments and layouts to increase space, improve workflow and enhance safety.
Standardized training so that everyone is doing the right thing at the right time for customers.
Follow their YouTube channel, LinkedIn profile and the hashtag #processdetective to find material about how to apply Continuous Improvement in the workplace.
Website: https://openfieldpi.ca/
Provincial Lab Systems Limited

Founded on principles of delivering top quality products paired with outstanding customer service, Provincial Lab Systems has solidified themselves as a premium laboratory furniture and fume hood supplier throughout Atlantic Canada and is now also proudly serving the Central and Western Canadian markets.
With an impressive and growing portfolio of completed laboratory retrofits, renovations and new construction projects, we thrive on the challenge of bringing client's visions to life, while collaborating throughout every stage of the process to deliver state of the art laboratory environments and energy-saving Green Fume Hood solutions.
The Provincial Lab Systems team brings with it over 60 years of industry expertise. We pride ourselves on building strong and lasting relationships with our clients and industry partners and are continuously committed to upholding our standard of high quality, professional service delivery from project inception, to installation and beyond.
Find out more at www.provinciallabsystems.com.
Thermo Homes Inc

Originally founded in 2009, Thermo Homes Inc is an insulation company with bases of operation in Kentville and HRM. Our services include the installation of fibreglass batt, vapour barrier, spray foam, cellulose, as well as air-sealing. We work within the Annapolis Valley, HRM, the South Shore, and Colchester County areas in Nova Scotia, and have worked on large-scale projects in New Brunswick, Prince Edward Island, and Newfoundland. Our clients include do-it-yourself homeowners, residential builders, and large commercial enterprises.
Chandler

At Chandler, we offer our customers more than just a boxed solution at low prices. We have experts in all of our divisions that will work with you to provide customized solutions to your unique business needs and challenges. We are committed in delivering you the products, services and expertise to enhance your business image and make your day-to-day work life easier. Our goal is to provide you with everything your business might need, from one convenient source.
We  specialize in:
Alarm & Communications Solutions
Industrial Supplies
Office Environments
Safety Supplies
Sanitation & Food Service Supplies
Apparel & Promotional Products
Website: www.chandlersales.com
Owens Corning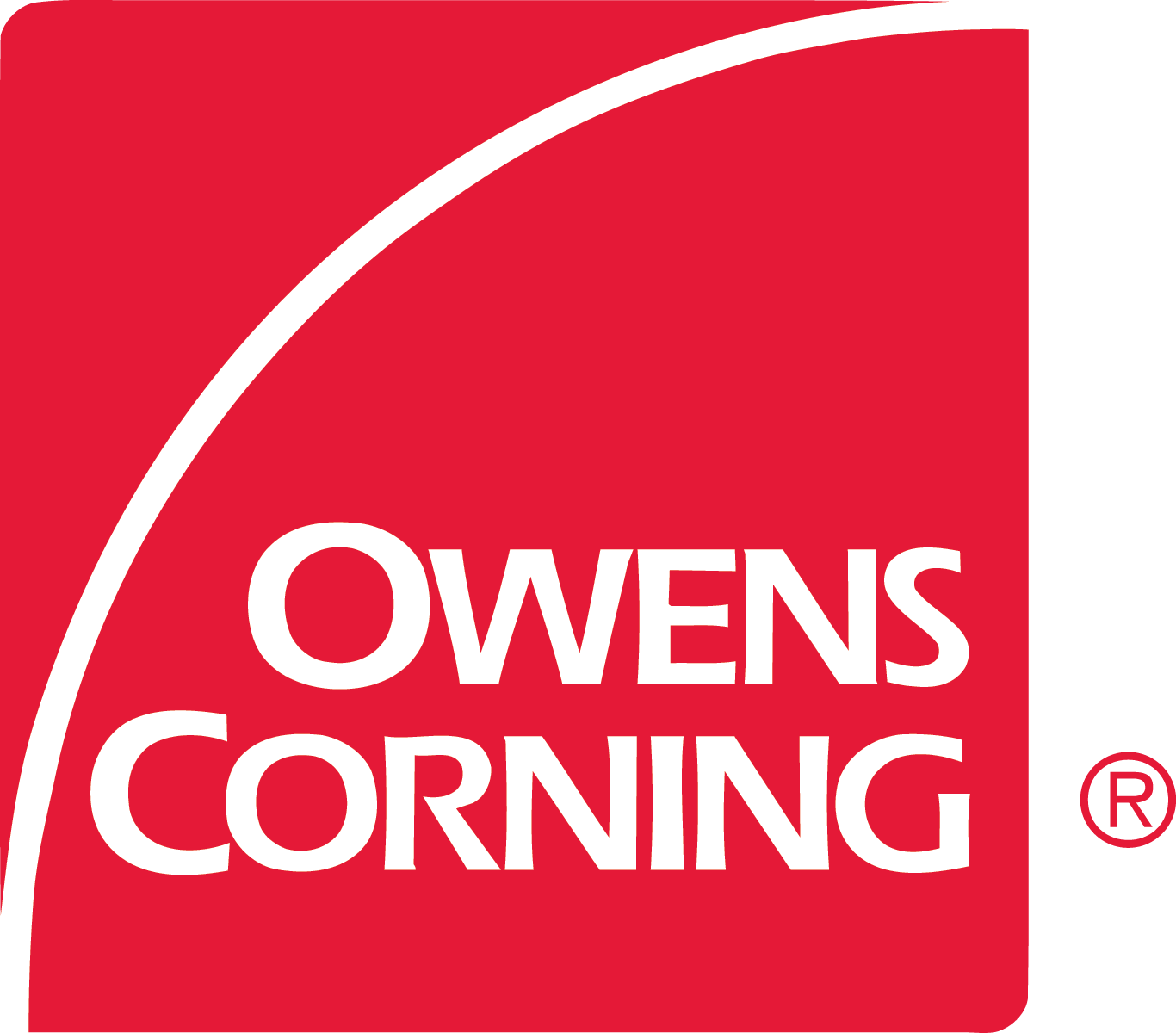 Owens Corning is a global building and industrial materials leader. The company's three integrated businesses are dedicated to the manufacture and advancement of a broad range of insulation, roofing and fiberglass composite materials. Leveraging the talents of 19,000 employees in 33 countries, Owens Corning provides innovative products, manufacturing technologies, and sustainable solutions that address energy efficiency, product safety, renewable energy, durable infrastructure, and labor productivity. These solutions provide a material difference to the company's customers and make the world a better place. Based in Toledo, Ohio, USA, and founded in 1938, it has been a Fortune 500® company for 65 consecutive years.
Advocate Printing

Throughout our 129-year history, Advocate Printing, has always been a family company, truly driven by our core values of, innovation, teamwork, and respect. Our crafts people are team members, dedicated to creating and providing solutions, ensuring our customer's needs are exceeded. Longevity in our employees and trust from our customers, exemplifies the significance of Advocate's core values. Our Goal –  Focus on the collective, successful well-being of our employees, suppliers, contractors and customers.
Our strategy is simple and effective – We will listen to our customers needs, then ensure our quality products and superior service exceed requirements. With our consultative approach, we make productivity recommendations to assist in improving workflow, gain cost efficiencies, or support our clients with solutions for their own unique challenges. Advocate Printing has a vast product and service offering that is unequaled in the Atlantic region.
We firmly believe our customers must receive convenience, reliability, and added value by dealing with a proven, full-service partner, who understands how to support their signage, display and printing requirements.
Genesis Integration

Since our inception in 1990, Genesis Integration has supported Canadians and over the years has expanded to a national team, creating the largest Canadian-owned integration firm.
The audio visual industry has changed, and Genesis recognizes the value and importance of seamless technology integration.
We provide our clients with connected experiences – a way for them to collaborate effectively with their customers and their teams. Collaboration and communication is an important foundation for any business, but it's simply not enough. We pride ourselves on working with clients to deliver world-class solutions that enable a better way to work together.
CRC Container Resellers Co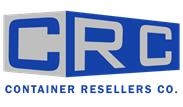 CRC Container Resellers Co. is a storage container sales and rental company in the HRM providing equipment throughout the Maritimes. We specialize in new and used portable steel shipping containers that are repurposed for the domestic storage market.  We believe in quality equipment, value and excellent customer service.
READY TO RENT OR PURCHASE? CALL US TODAY AT (902) 422-4229 OR FILL OUT OUR ONLINE REQUEST FOR QUOTE.
Fastening House Atlantic

Since 1995 Fastening House Atlantic has built its reputation and success on a proven ability to deliver the right products, to the right place, at the right time. Our experience with all sized construction projects means we keep in-house stock on the key products you need. With access to over 35,000 products, Fastening House Atlantic is your one stop shop for key product lines such as Milwaukee, UCAN, Erico, Ductmate, 3M, Capital Safety, Walter, a large selection of threaded rod, pipe hangers, etc. and of course virtually any kind of fastener! Service is our Strength!
Groupe Bellemare

Groupe Bellemare is a 3rd generation family business that has been serving clients since 1959. Today, the company has more than 500 employees and provides them with an innovative work environment facilitating work-family balance and a healthy and safe quality of life.  Bellemare Abrasives & Minerals specializes in the transformation, distribution and sale of a wide variety of mineral products for industrial, commercial and residential use. Sandblasting, waterjet cutting, filtration, grouting and foundry are the main uses for our products. Several specialized, high-performance products are also offered to meet all customer needs.
Website: groupebellemare.com
Hanstone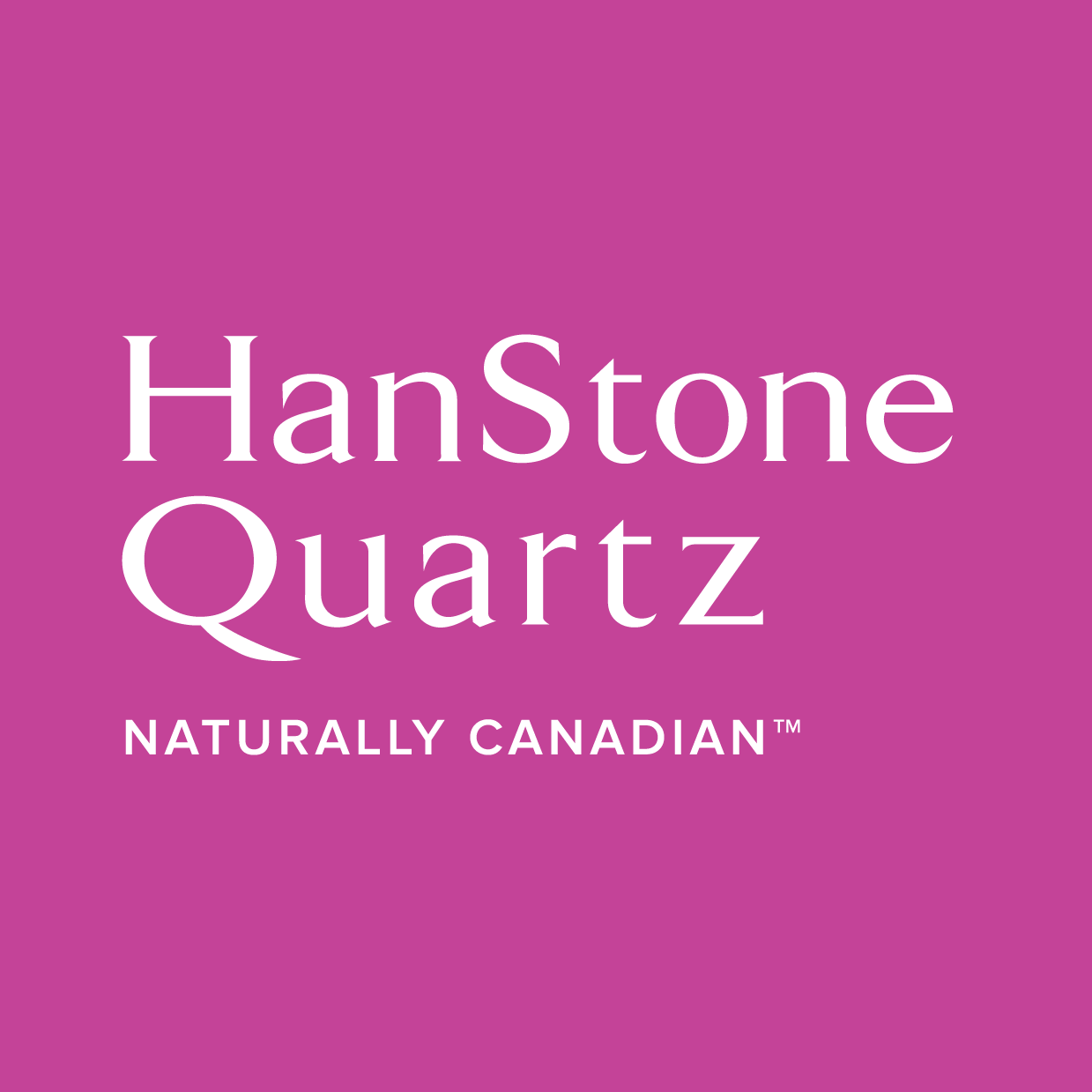 HanStone Quartz is Ontario's only quartz brand. Proudly manufactured in London Ontario, HanStone's state of the art facility produces material for all of North America. HanStone offers superior quality, exceptional design and over 40 inspiring colours and patterns. The local choice for designers and homeowners alike. 
Website: https://hanstone.ca/
Nova Trophy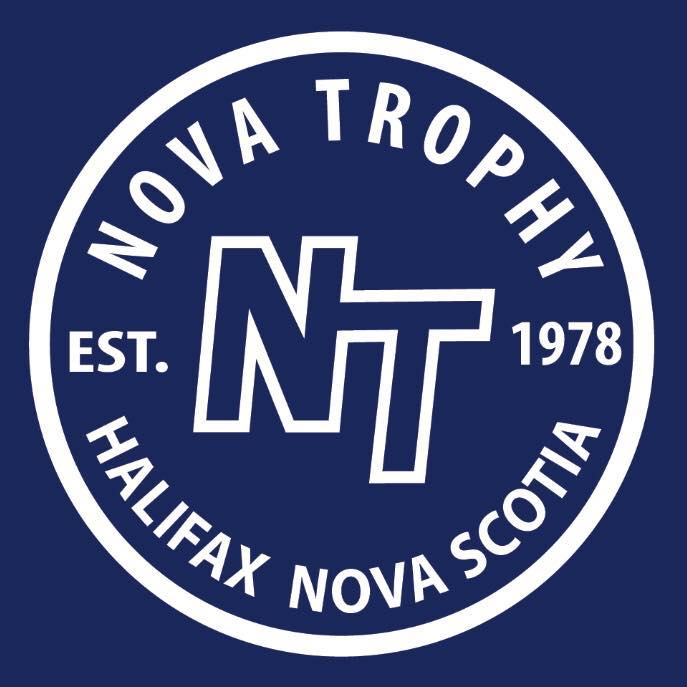 Nova Trophy / Impressions Incentive Group (NT/IIG) is a vertically integrated Awards / Team / Promotional distributor based in Halifax. The company is the result of a merger between Nova Trophy and Impressions Incentive Group in August 2008.
Now located on Chain Lake Drive in Bayer's Lake Business Park and celebrating over 40 years in business, Nova Trophy is the largest trophy shop east of Calgary. We have, and continue to, provide clients from all over Canada with all of their requirements for trophies, awards and promotional items. As one of the regions leading Promotional Products Distributors we carry high profile brands such as Adidas, Nike, Oakley, Under Armour, Stormtech, Columbia, North Face, Cutter & Buck,  JBL, Jam, and Contigo.  We provide embroidery, screenprinting, engraving and sandblasting though our Halifax and Truro locations.
Website: https://www.novatrophy.com/
Stop & Motion Creative Co.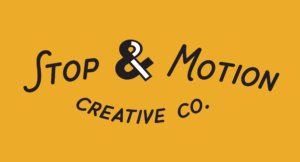 At Stop & Motion Creative Co., we're passionate about helping organizations find their creative voice. Founded in 2019, our one-stop creative content house, providing Photography, Videography, Graphic Design and Creative Content Strategy services, aims to help our clients take their visions and craft them into content that will not only be engaging, but truly exciting. We're problem solvers; we're here to make your life easier — talk to us about how we can help.
Website: https://www.stopandmotioncreative.co/
Habermehl Contracting Ltd.

The Habermehl brand is 57 years young, family-owned for two generations, bursting with a rich history of quality renovations. Our staff, suppliers and key trade partners are an excellent team of experienced and certified specialists that apply their technical experience with professionalism and creativity. Our goal is to lead you or your company from your dreams all the way to a beautiful, completed reality. We make it our highest aim to take the complexity, pressure and time consumption out of the renovation process so you can focus on other life demands while we go to work!
Website: http://www.habermehl.ca/
Facebook: @HabermehlContracting
LinkedIn: @Habermehl Contracting Ltd.
Geolin Leasing Inc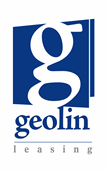 Geolin Leasing Inc is a direct lender offering customized lease to own financing solutions for new and used equipment in the transportation, construction, forestry and agriculture sectors. We help our dealer partners sell more product and gain and retain more customers by providing fast, efficient and competitive financing options. If you are a dealer, we can help you get more of your clients approved for financing.
Website: http://www.geolin.ca/en
Installed Glazing Ltd. (IGL)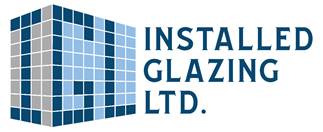 Installed Glazing Ltd. (IGL) is a rapidly growing commercial glass / aluminum company originating as primarily an installation company but transitioning to include supply also. IGL has a management team with over 50 years of combined experience continually seeking new and challenging projects. No project is too small or too sophisticated. With staff situated across the Maritime provinces IGL is very flexible where projects are undertaken. Please contact us to discuss your various project needs.
Website: http://installedglazing.com/
JMJ Maritimes Ltd.
JMJ Maritimes Ltd. is a General Contracting and Construction and Management company.
JMJ Maritimes Ltd. provides general contracting and construction management services for commercial, institutional and light industrial sectors up to the 60 million dollar range. Our mission is to provide high quality, client orientated construction services, resulting in successful projects and long term client relationships. JMJ Maritimes Ltd. does this through experience, commitment, planning and teamwork. Our experience allows JMJ Maritimes Ltd. to provide exceptional construction management services. Our knowledge of risk management and mitigation planning, allows us to fulfill our mission, corporate values and vision with regard to the planning and management of medium-sized construction projects. For projects of varying sizes and complexity, JMJ Maritimes Ltd. works to understand each client' s particular needs and strives to deliver construction services tailored to meet these needs. Combined with speciality management solutions, JMJ Maritimes Ltd. will add value to all their client' s projects.
Acrow

Acrow Bridge has been serving the transportation and construction industries for more than 70 years as a world leader in permanent and temporary modular steel bridging and support solutions forvehicle, rail, military and pedestrian use. Acrow's extensive international presence includes its leadership in the development and implementation of bridge infrastructure projects in over 80 countries, covering Africa, Asia, the Americas, Europe and the Middle East.
For more information, please visit www.acrow.com.
Membership with CANS will give your business a competitive advantage.
Whether you're a full member or an associate member, we have the resources, expertise and knowledge to help save on your company's bottom line. We offer exclusive membership discounts, great events, award-winning Education and Training Development programs and much more.
Are you a supplier or service provider to the Commercial Construction Industry? Check out our Associate Membership.
Interested in becoming a member?
Vanessa Greencorn
Membership Lead
Vanessa Greencorn is our Membership Lead, acting as the key point of contact and main support for CANS members with questions about their membership services.
Construction Association Of Nova Scotia