Welcome to the family: meet CANS newest members
CANS is pleased to introduce the newest members of our CANS family. Please join us in welcoming the following new members, who've signed on with CANS in the last three months.
New Members, April 2021 —
New Members, March 2021 —
New Members, February 2021 —
New Members, January 2021 —
Get to know these members a little better
The following information has been provided by some of the members who've joined CANS this year. We hope you take a moment to swipe through their profiles and get to know a little more about these companies.
Cooke Insurance Group

Joined: March 2021
About Cooke Insurance Group:
"Cooke Insurance Group may have evolved from humble beginnings, but the vision and drive to be the leading coverage solution provider for all your insurance and investment needs has never changed. Established in 1972 by founder Charlie Cooke, Cooke Insurance Group has grown to include offices throughout Atlantic Canada.  With over 40 years of experience, we focus on delivering comprehensive products and services. In addition to insurance, our in-house claims experts are on hand should one of your claims need independent advice. And our in-house financing team can offer a wide variety of flexible payment options. From health plans to life & disability, from personal to corporate… we've got you covered.
"People and technology… we've invested greatly in both to ensure that when you need immediate help, we're ready to take your call. It's all about personal, efficient service delivered through a team approach from our network of Maritime locations. Insurance can be complex. That's why we take the time to make sure you fully understand your policies. We will always recommend the solution that's right for you, your family, and your business… even if your policy is not with us."
Find Cooke Insurance Group Online:
Trans East Trailers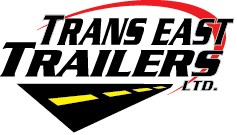 Joined: March 2021
About Trans East Trailers:
"We provide sales, leasing, service and parts for a full line of heavy-duty trailers. Whether you move equipment, aggregates, wood chips, industrial supplies, containers or dry goods, our mission is simple – to provide you with reliable trailers to support your success. We began in Moncton in 1999 and now have depots there, and in Burlington, Ontario. The addition of Andrew Alcorn, based in Halifax, now gives Trans East Trailers the ability to provide personal service to businesses across Nova Scotia. Andrew is a Certified Engineering Technologist and brings 33 years of experience in design, engineering and construction of buildings, municipal infrastructure, highways, and land development projects."
Find Trans East Trailers Online:
Atlas-Apex Roofing Inc.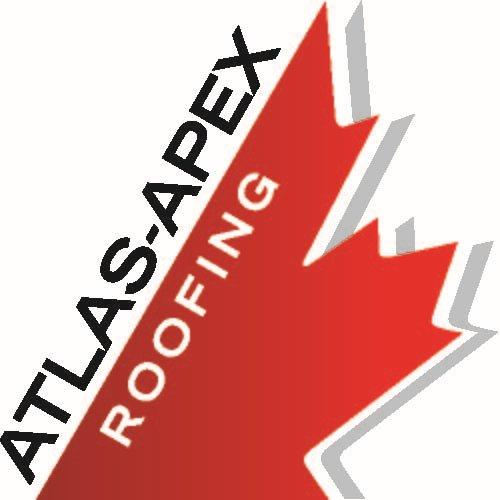 Joined: March 2021
About Atlas-Apex Roofing Inc:
"Atlas-Apex Roofing Inc, Canada's largest family-owned roofing company, is extremely pleased to announce our new branch opening in Halifax, Nova Scotia. This expansion represents the latest milestone in our ongoing commitment to providing the complete range of top-tier industrial, commercial and institutional roofing and sheet metal contracting services seamlessly from coast to coast. Established in 1928, Atlas-Apex Roofing Inc. has grown from a small local roofing company to one of the largest commercial roofing contractors in Canada. Atlas-Apex Roofing is a company built on the concept of performance and measures our success through the ability to perform for our customers.
For more information about Atlas-Apex Roofing Inc., please visit their website at www.atlas-apex.com or call their toll-free number at 1-877-221-ROOF (7663)."
Find Atlas-Apex Roofing Inc. Online:
Rodd Hotels & Resorts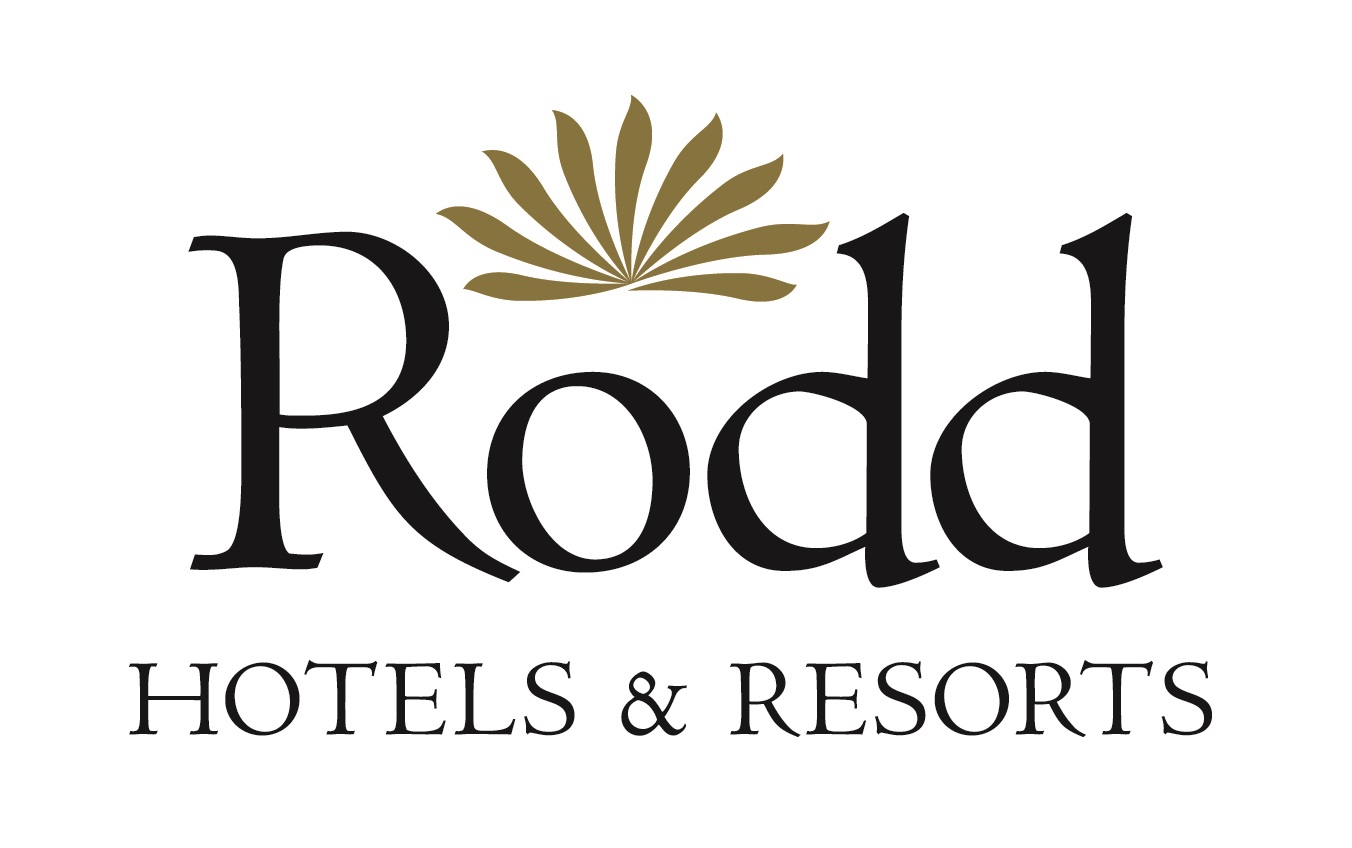 Joined: March 2021
About Rodd Hotels & Resorts:
Over 85 years of the warmest welcomes. Since 1935 we've been welcoming folks into our hotels and resorts and treating them like family. No matter the season, Atlantic Canada holds a little something special for everyone. With 7 Rodd hotels and resorts located throughout Prince Edward Island, Nova Scotia and New Brunswick, we invite you to discover why we are the preferred place to stay in Atlantic Canada.
Rodd Hotels & Resorts would be pleased to assist in setting up preferred corporate rates for any CANS member. We can also provide preferred rates based on any one-off projects that CANS members may be working on.
Rodd Grand Yarmouth (Yarmouth, NS), Rodd Miramichi River (Miramichi, NB), Rodd Moncton (Moncton, NB), Rodd Royalty (Charlottetown, PEI), Rodd Charlottetown (Charlottetown, PEI), Rodd Crowbush Golf & Beach Resort (Lakeside, PEI), Rodd Brudenell River Resort (Roseneath, PEI)
Find Rodd Hotels & Resorts Online:
Habitat for Humanity Nova Scotia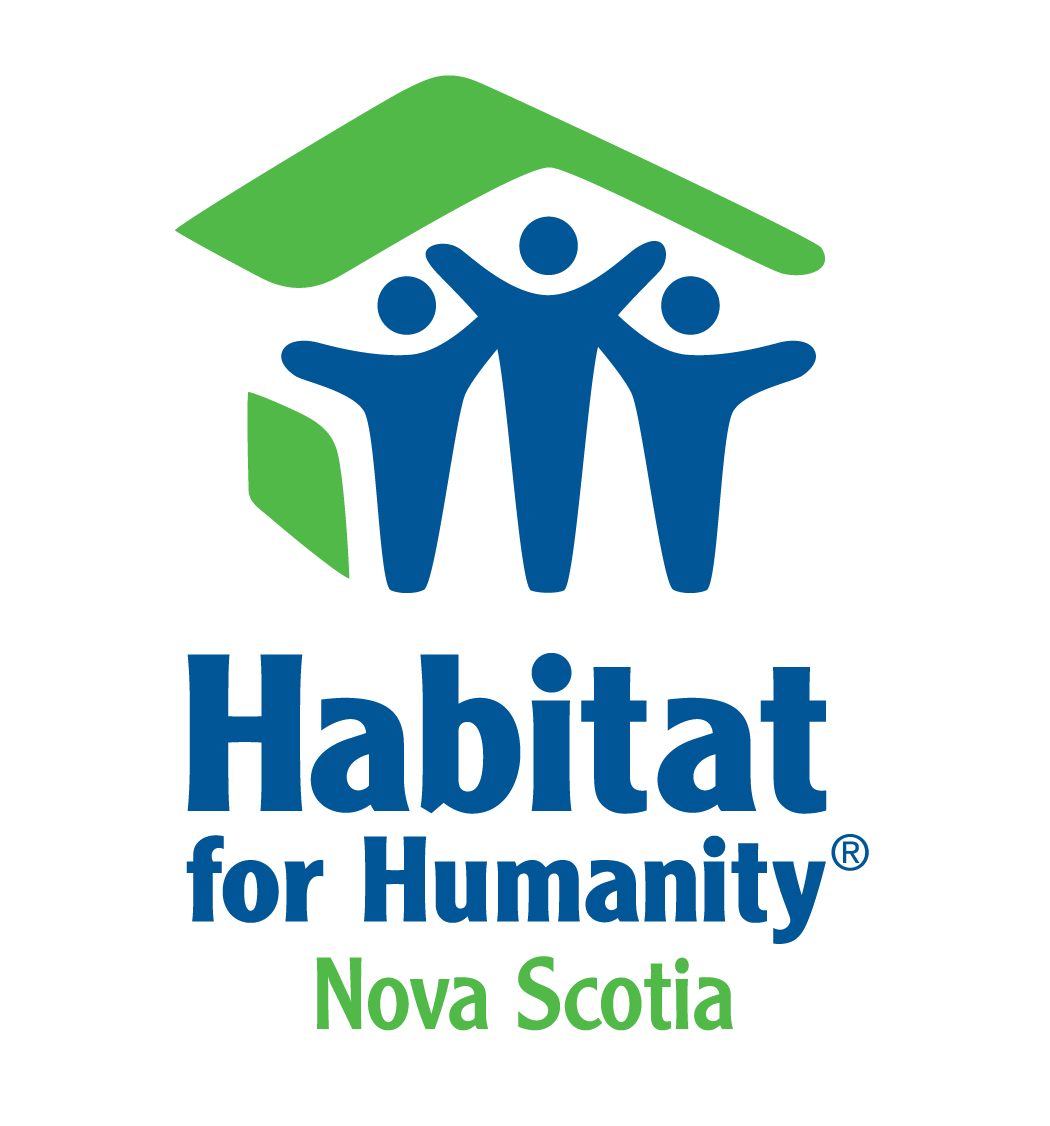 Joined: March 2021
About Habitat for Humanity:
At Habitat for Humanity Nova Scotia, we believe that everyone deserves a place to call home. Since 1992, we have been bringing communities together to help families build strength, stability and self-reliance through affordable housing opportunities. To date, we have built 72 homes in communities around Nova Scotia including HRM, Cape Breton, South Shore, Annapolis Valley, Pictou County and Oxford.
Our homes are built with volunteer labour, gifts of materials and skilled trades and donations from the community. Our habitat homeowners put in 500 hours of volunteer work, purchase their homes (interest and down payment free) and pay an affordable mortgage that gets invested back into our home building program.
We also operate the Habitat ReStore! A furniture & building supply store located in Burnside, NS. Open to the public for shopping and dropping off donations Monday – Saturday each week.
Find Habitat for Humanity – NS Online:
Falkbuilt

Joined: February 2021
About Falkbuilt:
Falkbuilt manufacturers precision cut digital components in its Calgary factory and ships them to site where trades install super studs, horizontals with pre-mounted electrical, and cladding quickly and efficiently. There's virtually no waste onsite and no need for construction bins or trips to the landfill. This process—Digital Component Construction—is competitive with and completely aligned with conventional construction.
Anathea Fenton, Falkbuilt Halifax Branch principal, has spent more than 20 years delivering pre-fab solutions to Fortune 500 companies, leading healthcare providers and other large and small clients across North America. Anathea provides complete end-to-end service from pre-construction and submittals, through project management and execution.  Her guiding principle is to always provide an exceptional client experience and she's very excited to bring Digital Component Construction to Atlantic Canada
Find Falkbuilt Online:
Revizto

Joined: February 2021
About Revizto:
Revizto is the industry-leading Integrated Collaboration Platform (ICP) used by Architects, Engineers, Contractors and Owners to maximize workflows throughout the project lifecycle. Revizto empowers AEC teams to drive accountability, mitigate risks, improve timelines and maximize cost-savings by enabling real-time collaboration across platforms, model types and teams, from in-office, on-site, and any device. Revizto was developed in 2011 and is leveraged by over 2,500 firms across 150 countries, including 20 of the top 25 ENR firms.
Find Revizto Online:
RE/MAX Nova

Joined: January 2021
About RE/MAX Nova:
Halifax's Real Estate leader, dedicated to professionalism, integrity, and community.  Established in 1996 RE/MAX NOVA is a leading Real Estate company serving the Halifax Regional Municipality. RE/MAX NOVA has full-service Real Estate offices in Halifax, Dartmouth, Sackville, and Windsor. With over 100 agents RE/MAX NOVA makes up the largest team of professional RE/MAX REALTORS® in Nova Scotia. Our premier market presence and network provide a host of competitive advantages to ensure that RE/MAX Associates have the most to offer you. Our Real Estate agents are part of a worldwide relocation network and lead the industry in professional designations, experience, and negotiating skills. RE/MAX NOVA. Outstanding Agents, Outstanding Results.
Find RE/MAX Nova Online: 
Metro Wallcoverings
Joined: January 2021
About Metro Wallcoverings:
Metro Wallcoverings is Canada's leading distributor of interior solutions, servicing the hospitality, corporate, healthcare, retail, condo, education, and residential markets for over 40 years!
With a seasoned Sales Team and offices across Canada, Metro Wallcoverings can satisfy the most demanding product requirements for your projects. Metro offers an unparalleled selection of commercial and digital wallcoverings, wall protection, architectural films, acoustic solutions, decorative woods, metals, and fabrics, to transform any space, in any market. If you cannot find exactly what you are looking for in their standard products, Metro offers custom design capabilities tailored to your needs.  Finishes designed to create unforgettable spaces.
Find Metro Wallcoverings online:
Fully Promoted Halifax
Joined: January 2021
About Fully Promoted Halifax:
Fully Promoted Halifax is an expert in the supply and customization of apparel, branded products and digital marketing services. We are a locally owned and operated franchise of Fully Promoted Canada.
We offer branded apparel and safety wear for every employee across all industries or environments. Branded products (swag and awards), printed materials and a full suite of Digital Marketing Services from Website construction to SEO, Reputation Management tools and much more. All are available through Fully Promoted Halifax at highly competitive prices with low minimums, whether your operation is big or small, Fully Promoted Halifax has the goods and services to help grow your business.
Fully Promoted Halifax – your One-Stop-Marketing-Shop.
Find Fully Promoted Halifax online:
Best Western Hotels & Resorts, Atlantic Canada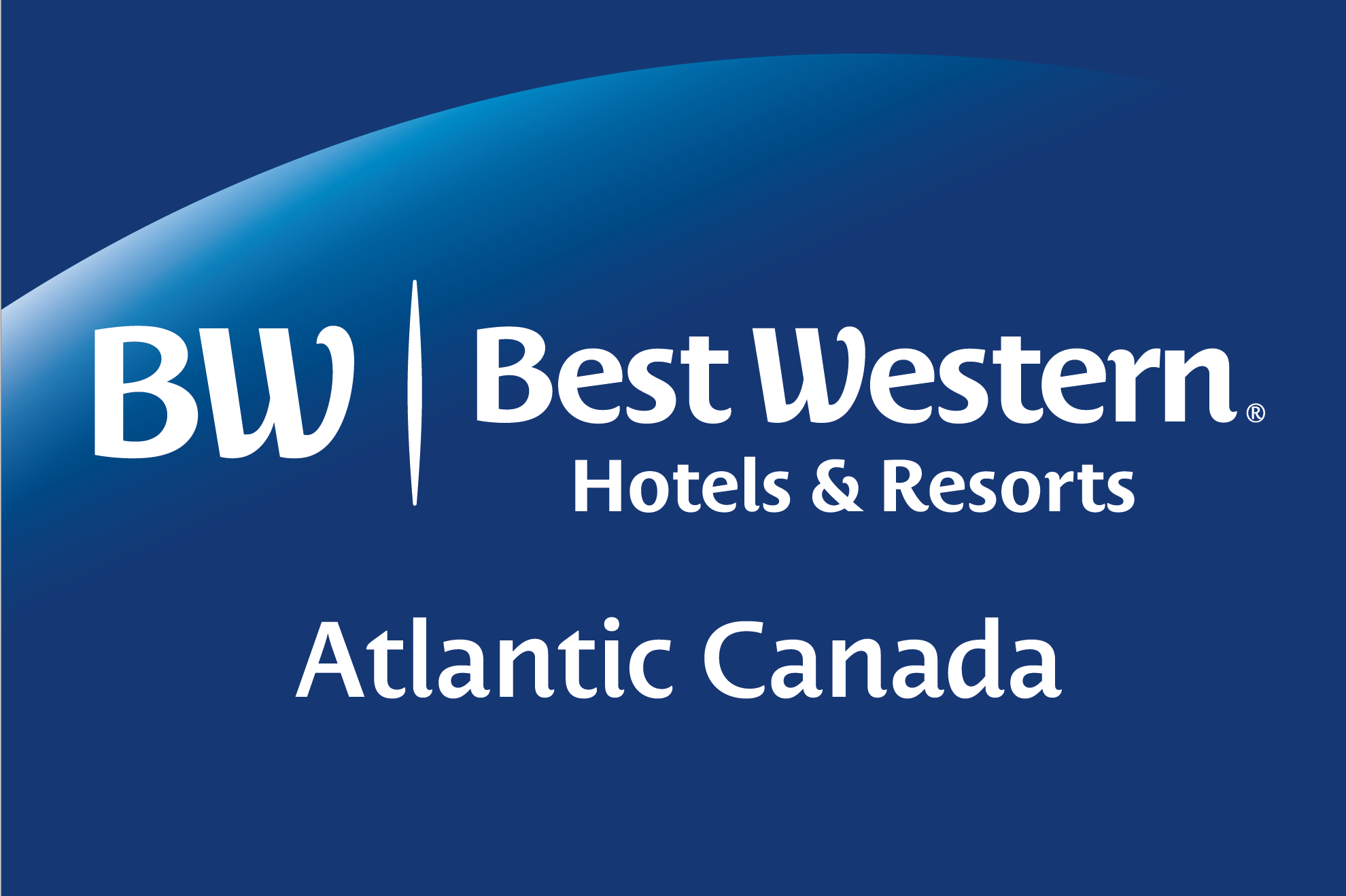 Joined: January 2021
About Best Western Hotels & Resorts, Atlantic Canada:
Best Westerns of Atlantic Canada features 14 beautiful Best Western branded hotels in Edmundston, Grand Falls, Woodstock, Fredericton, Moncton, Bathurst, Saint John, Truro, Halifax, Dartmouth, Bridgewater, Liverpool, Yarmouth and St. John's.  If you have a project in any of these regions, please ask to set up a project rate and don't miss your opportunity to earn Best Western Rewards points, which never expire. You can redeem your points for free night vouchers for any of our 4500+ hotels around the world, travel cards, retail/gas gift cards and more!  Take advantage of our beautiful locations, WeCareClean standards for cleanliness and outstanding service!
CANS members, Best Western Hotels & Resorts, Atlantic Canada are also one of your 2021 CANS Advantage Partners! Learn more about their exclusive offer here.
TC Glazing Inc.

Joined: January 2021
About TC Glazing Inc:
TC Glazing Inc is a commercial glass company specializing in new construction and retrofits. Our management team has experience running projects from small entrance replacements up to full building facades valued over $5,000,000. Led by our site supervisor who has over 20 years' experience managing glazing projects there is no project too complicated for TCG. We work hard to build strong relationships with our suppliers and contractors to ensure each project goes as smoothly as possible. We provide unparalleled service across the glazing industry; there is no project too big or too complicated for TCG!
Find TC Glazing online:
Simply Group Financial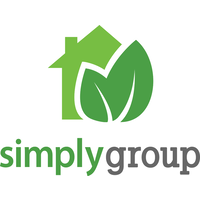 Joined: November 2020
About Simply Group Financial (formerly Sandpiper Energy Solutions):
With over 100,000 installations across Canada, the Simply Group is a leading Canadian provider of home comfort leasing programs for essential in-home equipment such as water heaters, heat pumps, furnaces, air conditioners, water treatment systems, air filtration systems, and smart home technology. Our family of businesses are uniquely positioned to provide solutions that improve the lives, homes, and communities of Canadians.
Membership with CANS will give your business a competitive advantage.
Whether you're a full member or an associate member, we have the resources, expertise and knowledge to help save on your company's bottom line. We offer exclusive membership discounts, great events, award-winning Education and Training Development programs and much more.
Are you a supplier or service provider to the Commercial Construction Industry? Check out our Associate Membership.
Interested in becoming a member?
Vanessa Greencorn
Membership Lead
Vanessa Greencorn is our Membership Lead, acting as the key point of contact and main support for CANS members with questions about their membership services.
Construction Association Of Nova Scotia