2015-2016 CANS Chairman's Message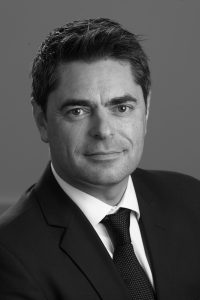 As my term as CANS Chairman comes to a close, I am excited to reflect on the past year and see all that we have accomplished. A year may seem like a long time, but it's hard to believe how quickly time goes by when you're busy achieving goals and implementing initiatives.
Four years ago at our Annual General Meeting, we spent the weekend reflecting on and celebrating our past successes and the incredible accomplishments of the 150-year history of the Association. Before we look ahead and prepare for the next five-year Strategic Plan, it's important to note the most recent successes of CANS 2012-2017 Strategic Plan. Take some time to read through CANS 2015-16 Annual Report which outlines our achievements and accomplishments of the past year.
CANS continues to increase the sophistication of course offerings and promote Gold Seal Certification as the industry standard. In March 2016, CANS won the Canadian Construction Association Gold Seal Award, an award that recognizes outstanding achievements by CCA partner associations to promote and support the CCA Gold Seal program. All of CANS Industry Education and Training course offerings are Gold Seal accredited, which members then take and apply towards their Gold Seal Certification.
In June 2016, CANS office moved from 260 Brownlow Avenue to their new home at 134 Eileen Stubbs Avenue. CANS staff worked out of the Brownlow location for 20 years with many incredible ideas, decisions and policies for the industry emerging from within those office walls. Later this year, CANS will host an Open House and I encourage you to attend and check out their new space.
2015-2016 was another great year for CANS special events offered to members. In April 2016, CANS saw the biggest turn out in years at their De-Icer event. More than 1,700 people attended the event for an evening of great food, entertainment and networking. The CANS Annual Golf Tournament changed locations this year and moved to Glen Arbour and The Links at Brunello, with over 300 golfers from the construction industry in attendance.
The past 12-18 months has seen a significant milestone in CANS history with the official launch of CANS Online Bidding System. In August 2015, CANS launched the second phase of the online bidding initiative – CANS Online Bidding System for General Contractors. In January 2016, CANS closed its first invite-only online bidding project. This project was a success and CANS continues to work with all parties involved to gather feedback.
Over the last year, we have bid farewell to several CANS staff members, welcomed new faces to the team, and created and staffed new positions to better align with our organizational structure. I encourage you to flip to the CANS Staff page of the Annual Report and get to know more about each staff member and what they do to support CANS mission, vision and goals.
It has been a great honour to serve as your Board Chairman this past year and to be a part of an organization that is doing incredible work to further the construction industry. I'd like to thank the members of our Board of Directors, CANS President, Duncan Williams, and the entire CANS staff for everything they've done to help us become the leading voice in the construction industry.
Matt Brunt
Chairman of the Board