The Construction Association of Nova Scotia (CANS) and Pomerleau Inc. would like to congratulate all the graduates who recently completed Pomerleau's private session of CANS Leadership Excellence for Managers and Supervisors Program.
About CANS Leadership Excellence Program:
The CANS Leadership Excellence for Managers and Supervisors has become a staple in educating current and future leaders in the construction industry. Sought out by members in both public and private format. Modules in this program include
Leading on the Frontline,
Communicating with Confidence,
Dealing with Difficult Behaviors,
Training and Coaching People to Perform,
and Building Personal and Team Accountability.
Program Testimonials:
"Created awareness of the multiple layers of personalities and how each individual is very diverse. Helped with strategies on how to identify and manage the diversity."
"Well organized with plenty of information. The content was engaging. Information transitioned well from module to module."
"I have also learned some subtle tricks to help improve my communication skills. I have found myself in situations where I am struggling to deliver the message that is in my head, or seeing the group not responding as I hoped, and seeing that the slightest change in nuances could be the answer has been very insightful."
"It has given me a lot of great tools to manage different personalities, conflict, etc. The discussions around accommodating and harnessing different personalities were especially insightful and helpful."
"Delivering anything virtually is tough and this was the best virtually adopted course I've seen. Great work! I liked how the structure and delivery was correlated to the content."
"Be ready to take a look inside your personal toolbox to assess if you are truly equipped with the right tools for the task ahead."
"Continuous improvement is important in general, and this course will help you reflect on how you can do so and become a better leader as a result."
Spotlight on Leaders in Training, Pomerleau
Over the course of the past four months, 13 Pomerleau Atlantic employees undertook 10 dedicated and intensive half-day education sessions to enhance their skills and knowledge in leadership and project supervision.  By all accounts, the course was a great success, and each participant should be proud of their accomplishment!
CANS would also like to recognize Pomerleau Inc's commitment to their employees and industry training. Prioritizing workforce development strengthens the entire construction industry. Thank you, and congratulations on being leaders in training!
As CANS wrapped our 30-hour Leadership Excellence Program, CANS interviewed Lorin Robar, Regional Vice President – Atlantic Canada, for Pomerleau's perspective and feedback following the course.  Below is an excerpt from that Q&A session.
1. Tell us a bit about why Pomerleau decided to invest in leadership training. Why does your organization value soft skill development? And what impact do you think this type of training has on the construction industry?
"At Pomerleau, the diversity of skillsets, levels of experience, and tenure of our employees – as well as the high stakes involved in large-scale projects – demand that our approach to training is adaptable and innovative. Our employees have different and unique needs, and we look to partner with external vendors for programs to meet the needs of our business.
"A key focus in the past year has been providing the right training and opportunities to help develop our leaders. Most importantly, the focus on soft skill development at Pomerleau is designed around the ability to help employees build and foster stronger relationships. CANS Leadership Excellence Program was tailored to meet these needs.
"Building and developing strong leaders with the right skill set and focus on developing people is impactful to the construction industry in many ways. We have noticed a shift and focus on a more collaborative and inclusive approach as well as progression towards a less adversarial industry. We are allies and peers. We seek to be a leader at developing our talent and making a positive impact to our industry and the communities we support."
2. What was the ROI for this training? Have you seen any impact on your leaders?
"There has been a notable impact on the way our team is now able to handle difficult situations and conflict management approaches have changed. Self-awareness of participants has also increased, whether it's raising a hand to ask for help, or sharing practical knowledge with an employee to troubleshoot a problem. We have also been able to update our in-house training content to be more inclusive and adaptable to different learning styles."
3. Why did you trust CANS to deliver this training?
"We chose CANS to deliver this training as they were able to create customized learning opportunities for our team. As an organization we identified specific development areas which required growth and felt CANS was a trusted provider in making this happen."
4. What sets CANS Education apart from other training providers?
"CANS has been an excellent partner in the support of training and development programs for our teams at Pomerleau. The quality of programming has been exceptional. As a service provider they have taken a flexible approach to understand the needs of our business and have done an exceptional job of organizing and planning options that meet our needs."
5. How was your experience working with CANS?
"The experience has been impressive! Each opportunity to connect with a member of the CANS team has been a pleasant interaction. The teams are available, respond quickly, and listen to understand our unique needs as an employer."
6. What would you tell others about this training and your experience with CANS Education?
"As an organization, we would encourage others to invest in their employees and to find courses that promote the knowledge acquisition and support the values of their business. We would highly recommend CANS as a partner for this, whether in helping others to support the pursuit of certification, or in creating customized learning offerings for employees."
Did you learn anything you didn't expect to, or did anything stand out for you from this course?
"I learned a lot about self reflection – WHO am I really? How does this impact me and the team I work with?"
"The program was very adaptable to different learning styles; I was surprised at how well this was done."
"Really found the personality assessments great from the start. It was eye opening to see what makes others tick, and how we can work better together."
How will you apply the knowledge and skills you gained from the course in your workplace?
"By identifying the styles of others, I am better able to adapt my approach towards them when there is a conflict."
"LISTENING! It's so critical to hear what they are saying and take the time to listen and hear their point of view."
"Running meetings more effectively – have to change the approach to take a step back sometimes to let others learn or voice their opinions. Following this, it's important to gain the commitment of the team on the decisions made."
Why is industry training and soft skills development important to you?
"The industry is changing and evolving, we are needing to be more adaptable to new technology, new ways of thinking and learning to work with people better to make it all happen."
"This program was great at identifying that different people have different learning styles and different ways of handling a situation. Knowing and understanding others better will help to manage the team better and adapt to different situations."
"The structure of the program is good – very happy to see that we are investing in our people and their growth to make them better leaders."
Pomerleau's Gold Seal Certifications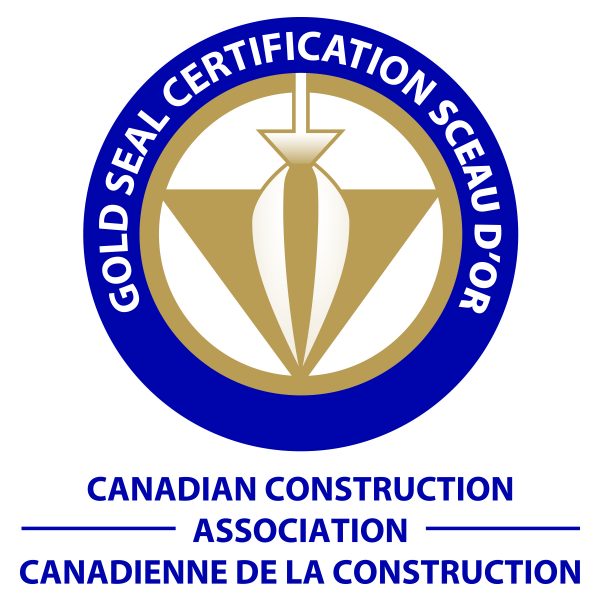 Of the recent group that participated in CANS Leadership Program, four Learners are working towards their Gold Seal Certification (GSC)! And two have already earned their GSC.
Book Your Own Private Training
Questions? For more information on booking private training for your company, contact:
Contact: Tracy Gates
Manager, Education & Training Development
tgates@cans.ns.ca |
902-817-5214