CANS 158TH
ANNUAL GENERAL MEETING
October 2-4, 2020
Digby Pines Golf Resort & Spa
Digby Pines, Nova Scotia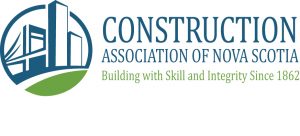 Registration: Click HERE to register now.
Sponsorship Opportunities: Click HERE to sponsor.
EVENT INFORMATION
Held every autumn in a different location throughout the Maritimes, CANS Annual General Meeting is a weekend-long event that hosts up to 200 guests, including owners, managers, employees and clients. The weekend includes a golf tournament, an activity highlighting the local community, nightly entertainment, keynote speakers, awards presentations, and the AGM business meeting.
Theme: Great Gatsby! Details to come.
Location: Digby Pines Golf Resort & Spa, Digby Pines, NS
QUESTIONS?
Britney MacNeil
Events Lead, Construction Association of Nova Scotia
bmacneil@cans.ns.ca
902-499-2939