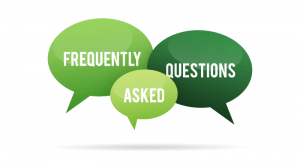 When is the cut off for exhibitor application?
September 28, 2018
How do I apply to become an exhibitor?
CLICK HERE to apply
Is there a selection process to keep displays focused on technology and innovation?
Yes. Once all applications are received they will be reviewed by a selection committee to ensure exhibitors display items/ideas are innovative to the commercial construction industry.
What types of applicants are you looking for?
We are looking for many types of exhibitors! Applicants can apply under any of the following categories. You can choose multiple categories or use the 'Other Category' option if your category type is not listed.
3D Printing
Alternate Energy (Wind, Solar, Tidal, etc.)
Building Information Modeling (BIM)/Design Tools
Connected Job Sites/Cloud Technology/Mobile Applications
Construction Management/Project Management Tools
 Cutting-Edge Products for Construction
Green Construction
Innovation and Technology Funding
Innovative Projects
Longer Life Materials
Machinery/Equipment/Robotics
Prefabrication
Safety/Security
Smart Construction
Specialized Materials
Tools
Virtual/Augmented Reality
Wearable Technology
Who is exhibiting at CANSTech?
Since we have companies applying for the space we cannot confirm who will be exhibiting until after the review process is complete. Once applications close on September 28 and our selection committee confirms exhibitors, we will publish on our website and in the show guide.
Who has exhibited in the past years?
This is the first year for the CANSTech Innovation and Technology Trade Show and therefore we do not have any historical exhibitors.
What is your targeted demographic?
We anticipate construction companies from our membership to attend (Click HERE for our directory), construction industry groups, government agencies and tender calling authorities, universities and colleges, and other construction professionals to attend. The event is FREE to attend so it is a great opportunity to bring all your employees, set up meetings with potential clients and invite them to join in as well.
What is your estimated attendance?
We estimate an attendance of 2,500 individuals making it our largest event.
How can I register to attend?
CLICK HERE to register.