CANS Celebrates Women Working in the Construction Industry
Women in Construction Week: March 6-12 | International Women's Day: March 8
Women are an integral part of the construction industry. While construction has been a traditionally male-dominated field, women have long been challenging biases and building careers in the industry. March 6-12 marks National Association of Women in Construction (NAWIC)'s Women in Construction Week, and March 8 is International Women's Day!
Join CANS as we honour women's achievements in the construction industry. To celebrate this week, and continue its message throughout the year, CANS is offering two workforce development sessions focused on helping women reach their full potential in the industry. Find more information about these sessions as well as additional resources below.
International Women's Day 2022 Theme: #BreakTheBias
International Women's Day (March 8) is a global day celebrating the social, economic, cultural, and political achievements of women. The day also marks a call to action for accelerating women's equality.
Whether deliberate or unconscious, bias makes it difficult for women to move ahead. Knowing that bias exists isn't enough, action is needed to level the playing field.
Collectively we can all #BreakTheBias.
Workforce Development Sessions
Become an Ally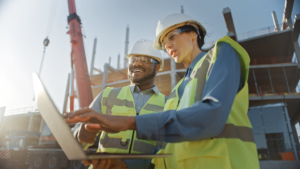 Change cannot come from women alone. We invite you to be part of a brave space where men and women are changing the culture through their everyday actions and commitment to include a more diverse mix of people in this field.
On March 7, join CANS and YWCA Shift Change to learn more about allyship and be part of the change to #BreakTheBias and support inclusive work cultures.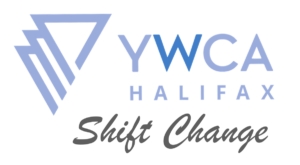 Workforce Development // Allyship Educational and Networking Session
Date: March 7, 2022
Duration: 60 minutes
Time: 11:50 a.m. – 1:00 p.m.
Member Price: FREE
BE THE CHANGE: REGISTER FOR THIS SESSION NOW!
This session will:
Share pointers about how to be an ally
Listen to a few stories about the difference allyship makes
Engage in a conversation about allyship
Encourage you to act and continue in or join this movement
Connect with Women in Construction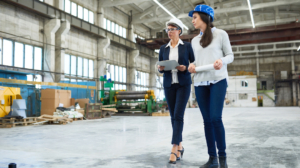 Join CANS on March 11 for a virtual networking session, hosted exclusively for women working in the construction industry. CANS will create a safe space for women to connect, learn, and support one another. Grab a coffee or tea and join the conversation with other women working in Nova Scotia's construction industry.
Workforce Development // Women in Construction Virtual Networking Event 
Dates: March 11, 2022
Format: Zoom meeting
Time: 9:00 – 10:00 a.m.
Member Price: FREE
START NETWORKING: REGISTER FOR THIS SESSION NOW!
Profiling Women Entering Construction and Trades – BFY Alumnae
Allie Short - Welding
Allie Short
Student, NSCC Welding Program
How were you introduced to the construction industry? When did you know you wanted to build a career in construction?
I was introduced to the construction industry when I was in high school being shown a presentation for Building Futures for Youth (BFY). I was intrigued by the idea of potentially working in accounting or something that isn't labour intensive because I viewed the construction industry as a "man's trade". It wasn't until Lori, a mentor in the BFY process encouraged me to push outside of my comfort zone and work alongside an electrician. During the safety training at NSCC, we touched on the topic of welding and I was able to lay a few beads — this is when I became completely infatuated with the trade. Months later I applied to the waitlisted program for welding and was accepted. 
How has your career progressed since you graduated from the Building Futures for Youth program?
Since graduating from the BFY program, I enrolled in the welding program at NSCC and continuously weld and practice the trade. I haven't lost any passion for the trade and am encouraged by my professors and peers in the program to keep practicing and become a better welder.  
What is the best piece of advice you've received?
The best piece of advice given to me was 'facts over feelings,' although the saying is short, it represents what many women face coming into the trade. Many women are overwhelmed and nervous about fitting in and worried about doing anything wrong within the trade. Although, the fact is, this is no longer a "man's trade." [Women] can work wherever we desire and are encouraged to learn and practice the trades. There are still biased opinions about women being in the trades, although, this will only change with time and we are the change the construction industry needs. 
What piece of advice would you give women entering a career in the construction industry?
There are always individuals who would rather see you fail than succeed. It's important to have self-motivation. Becoming self-motivated encourages you to rise above those who are negative and wish to see you fail. The construction industry is still in the beginning [stages] of becoming more inclusive to women, many are close-minded and wish to see no change. It's up to strong women in the industry to push back, fight against the odds and create the change the industry strives to see. 
Where do you hope to be in the next 5 years? 
I hope to have my Red Seal for welding and the necessary diving course completed to become an underwater welder — it has always been a passion since being opened up to working in the construction industry. 
What excites you about the future of women in the construction industry? 
What excites me most about the future of women within the industry is the potential. Many women are meticulous and open-minded to teaching and learning individual trades. There's so much potential for change and positive work environments, with women encouraging and empowering other women to do better. 
What does being a woman working in this industry mean to you?
Being a woman working in this industry means that I am capable. I am the change that the industry needs and the encouragement and shoulder for other women to lean on and help. I've had many questions and helped women find their passion within the industry, exploring different careers and helping them work towards their goals. Being a woman in this industry means being a part of the change this world needs to get used to seeing. 
Do you have mentors in the industry? How do they support you as a woman in construction?
My mentors within this industry are my professors. I appreciate their dedication to teaching young apprentices the industry they're growing out of. They not only encourage women to be the best they can possibly be within the trade, but they've also prepared me for the potential negativity I may face as a woman in the industry. They praise my work and encourage me to maintain a strong work ethic and positive attitude. 
Additional Supports and Resources
Organizations & Programs —
Canadian Association of Women in Construction (CAWIC) – Incorporated on October 13, 2005, the CAWIC's membership includes women employed in construction and related fields in Canada. The organization and its members are dedicated to the success of women in the construction industry.
Techsploration – Established in 1998, Techsploration is an award-winning, Nova Scotia-based not-for-profit that delivers hands-on, mentor-led programming to young women in Grades 9 through 12.  The goal of Techsploration is to increase the number of women working in science, engineering, trades, and technology-related occupations by assisting young women from diverse backgrounds to explore a wide range of career options in fields where women are significantly underrepresented.
YWCA Shift Change Program – YWCA Halifax Shift Change project began in 2018 with a question of how to further women's economic security in the field of skilled trades, funded by Women and Gender Equality Canada (WAGE).
Additional Events —
Designated Scholarships & Bursaries —