Your COVID-19 Updates: PSPC issues message to government contractors
Friday, March 20, 2020
To help our members stay safe and informed throughout the ongoing pandemic, CANS has compiled the latest information from government and industry. Please find below a round-up of the latest updates addressing the COVID-19 outbreak.
In this Update:
CANS letter to the Premier
Government of Canada: PSPC issues message to government contractors
Premier: "We need the construction industry to still function"
NS Government: New presumptive case in Nova Scotia
3D datacomm and CANS announce additional session for "How to get started working remotely (for business owners)"
Additional resources
CANS recommends special measures supporting the continuation of construction projects in letter to Premier

March 20, 2020
Dear Premier McNeil,
We would like to bring forward the following considerations as our government contemplates public health, economic and civil policy decisions, specifically relating to the construction industry. The Construction Association of Nova Scotia (CANS) recommends measures for the continuation of construction projects and does not support an industry-wide shutdown for the following reasons:
Public safety is our priority. There are very real physical, public safety considerations and human resources that must be considered. As an example, some sites will take days, weeks and potentially months to secure and this needs to be considered as policy decisions are made.
Our industry has an outstanding record for attention to safety and in recognizing the need to ensure the safety of our workforce along with the public. This has been demonstrated through statistical data and continues to improve.
The pandemic is bringing an economic downturn. Governments lean on stimulus spending to turn things around. Construction is the foundation of any stimulus spending.
The construction industry is well trained and is very accustomed to dealing with rapidly changing regulations. We have already adapted, and we are exercising social distancing on our sites successfully.
Any decision regarding the continuation of construction services should be done on a case by case basis and be decided based on whether or not Health Canada recommendations around COVID-19 can be met.
Construction sites across the sector vary greatly as does the level of risk for any infection. As such, it is important for government to understand, through consultation, the risk levels on a case by case basis.
We are a resource to you as your government contemplates responses to maintaining our public safety and economic stability. To that end we ask that you consider the following points as you make decisions in the coming days and weeks as it pertains to our industry, our role in the economy and our responsibilities as industry leaders:
We would encourage your administration to look at the potential of temporary measures such as:
Advanced tender releases wherever practical and recognizing the need to maintain safety protocols as theprime consideration
Economic interventions that assist employer and employee access to credit
Provide necessary economic assistance where employees are potentially displaced
Incentives that enable employers to maintain and sustain their workforces
Bring forward measures that will stabilize and encourage investment in infrastructure and private
investment in Nova Scotia, particularly addressing the recovery period
Suspend loan repayment interest and terms
Ensure that payments are made in the public and private sector and potentially lead this initiative by accelerating payments on TIR projects, etc.
Move to electronic bond acceptance immediately
Work with industry to understand the essential services requirements, in any potential move toward restricting construction activities
Tax, EI, WCB and CPP holidays for at least the next three months for employers and employees
These are our recommendations and considerations at this point. We want to work closely with government to proactively provide leadership in a responsible, responsive and cooperative manner. We also wish to provide an expeditious bilateral communication between government and industry stakeholders, and we look to you to the best way to do this. Nova Scotia's industries are looking not only for short term relief, but also with an eye to the future to ensure that when this eventually passes, we will be in a position to ensure that the recovery period is as short as is possible.
We look forward to working together in these times of uncertainty.
Sincerely,
Duncan Williams
President & CEO, Construction Association of Nova Scotia
GOC Release: Message to Contractors of the Government of Canada

Please see below an update from Public Services and Procurement Canada.

Hello,
On March 19th, the following messages addressed to suppliers were posted on Buyandsell.gc.ca concerning Government of Canada procurement activities during the COVID-19 pandemic:
We invite you to visit these web pages for full details.
Thank you.
Reminder: Stay informed about tenders, website updates and procurement news by subscribing to the Email notification service.
Premier: "We need the construction industry to still function"

The below comments were taken from an interview on Friday, March 20, 2020, with Premier Stephen McNeil on The Rick Howe Show.
"We need the construction industry to still function. We need that part of our economy to continue to work, to drive economic development and create employment opportunities for some of our citizens in an industry where you can actually be separate and practice social distancing on the job site. We need that part of our economy to continue to move forward while we work on ensuring that we flatten the curve on this virus here in our province."
Listen to the full interview with the Premier here (select "The Rick Howe Show – 10 a.m.")
NS Gov Release: New presumptive case in Nova Scotia

Please see below an update from the Government of Nova Scotia.

March 20, 2020  —  12:45 PM
Included below is a news release recently issued by the province outlining the details of one additional presumptive COVID-19 case. There are now 15 cases of COVID-19 in Nova Scotia.
Premier Stephen McNeil, Minister of Business Geoff MacLellan, and chief medical officer of health Dr. Robert Strang will provide an update at about 3 p.m.
This update will be live-streamed at https://novascotia.ca/stayinformed/webcast.
A recording of the news conference will be available shortly after it concludes on the NS Gov Youtube page: https://www.youtube.com/user/nsgov
Please share this information with your staff, board members and stakeholders. We also ask for your support on social media by sharing accurate information from the Department of Health and Wellness and Nova Scotia Government social media channels. Follow them @nsheath and @nsgov on Twitter and https://www.facebook.com/NovaScotiaHealthAndWellness/and https://www.facebook.com/nsgov/ on Facebook.
Thank you for your interest and support.
NEWS RELEASE:
COVID-19/HEALTH/WELLNESS–One New Presumptive Case of COVID-19 in Nova Scotia
—————————————————————-
As of today, Nova Scotia has five confirmed cases and ten presumptive cases of COVID-19, for a total of 15.
One new case was identified Thursday, March 19. It is travel-related.
The cases are located across the province. The 15 individuals affected range in age from mid-20's to mid-70's.
Public health has been in contact with these individuals and are working to identify others who may have come in close contact with them. Those individuals are also being directed to self-isolate at home, away from the public, for 14 days.
The province is testing daily, working with partners at the National Microbiology Laboratory in Winnipeg. To date, Nova Scotia has 1,546 negative test results, ten presumptive positive cases and five confirmed cases. 
Anyone who has travelled outside of Canada must self-isolate for 14 days when they return to Nova Scotia. If you have been in close contact with someone who has travelled and are experiencing fever (above 38 C) and/or new cough you should complete the online questionnaire before calling 811. The online questionnaire can be found at: https://811.novascotia.ca/
Nova Scotians can find accurate, up-to-date information, handwashing posters and fact sheets at https://novascotia.ca/coronavirus .
Today's update will be live-streamed at 3 p.m. on https://novascotia.ca/stayinformed/webcast , @nsgov Facebook and YouTube channels
Quick Facts:
— testing numbers are updated daily at https://novascotia.ca/coronavirus
— Nova Scotia's Health Protection Act gives the chief medical officer of health the authority to give advice to protect public health and decrease risk to public health presented by communicable diseases such as COVID-19
Additional Resources:
The Public Health Agency of Canada maintains a list of affected areas: https://www.canada.ca/en/public-health/services/diseases/2019-novel-coronavirus-infection/health-professionals/covid-19-affected-areas-list.html
Government of Canada: https://canada.ca/coronavirus
Government of Canada toll-free information line 1-833-784-4397 Nova Scotia Public Health offices: http://www.nshealth.ca/public-health-offices
New Session Added: "How to get started working remotely (for Business Owners)"

CANS and 3D datacomm have teamed up to provide you with an information session on 'How to get started working from home (for Business Owners)'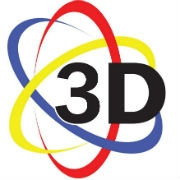 How to get started working from home for Business Owners

 – New Session Added!

Agenda:
How do you get started
What are the options available
What do you need for equipment
How to run a virtual meeting
Proper Video Etiquette Tips
Join 3D datacomm next Tuesday, March 24, 2020, at 11:00 am:
CANS Connect: Book your virtual meeting room today!

Unlike other video-conferencing services, CANS Connect maintains its high-quality video — even when connecting large groups. Best part, there's no additional cost based on size, so CANS Connect is the perfect solution for meetings with 20+ members!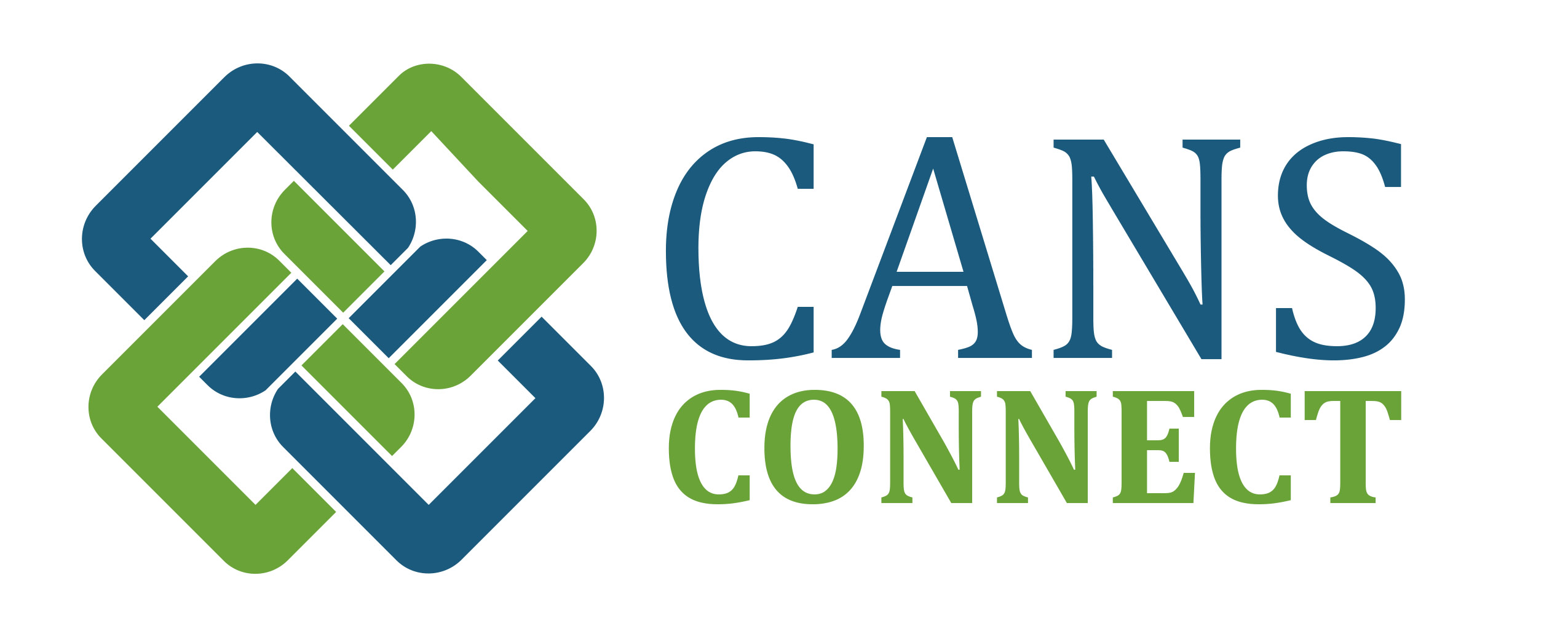 CANS Connect will also provide access for CANS members to conferencing technology at minimal cost and enhanced productivity. Through "private meeting rooms" CANS will rent 'space' for members to have technical meetings, engage clients with product demonstrations, refine blueprints and track team progress in real-time.
Find out more about CANS Connect here: https://www.cans.ns.ca/education/cans-connect/
Book your virtual meeting room today. Contact, 
Janelle Deveau
Education & Training Coordinator
Looking for more news and resources on managing the COVID-19 outbreak?