CANS Education and Training
Providing valuable training opportunities for career and skill development, specially designed for the construction industry!

As a leader in education and training since 2005, the Construction Association of Nova Scotia (CANS) award-winning Education & Training Development program offers a comprehensive range of continuing education sessions to ensure the construction community is on top of the latest trends, technologies, legislation, regulations, and best practices in the industry.
To help members become Gold Seal Certified, all of CANS education and training courses are Gold Seal accredited. Not to mention, our courses can be delivered in several formats including workshops, seminars, e-learning sessions, private and custom training.
The majority of CANS courses are also formatted to support remote connection through CANS Connect, a fully integrated, high definition video-based system to be used for delivering education and presentations.
Offering over 60 programs annually every fall/winter – check out this season's course calendar! Looking to enroll in a course? View upcoming dates and register now.
Video: CANS Wins 2019 Gold Seal Association Award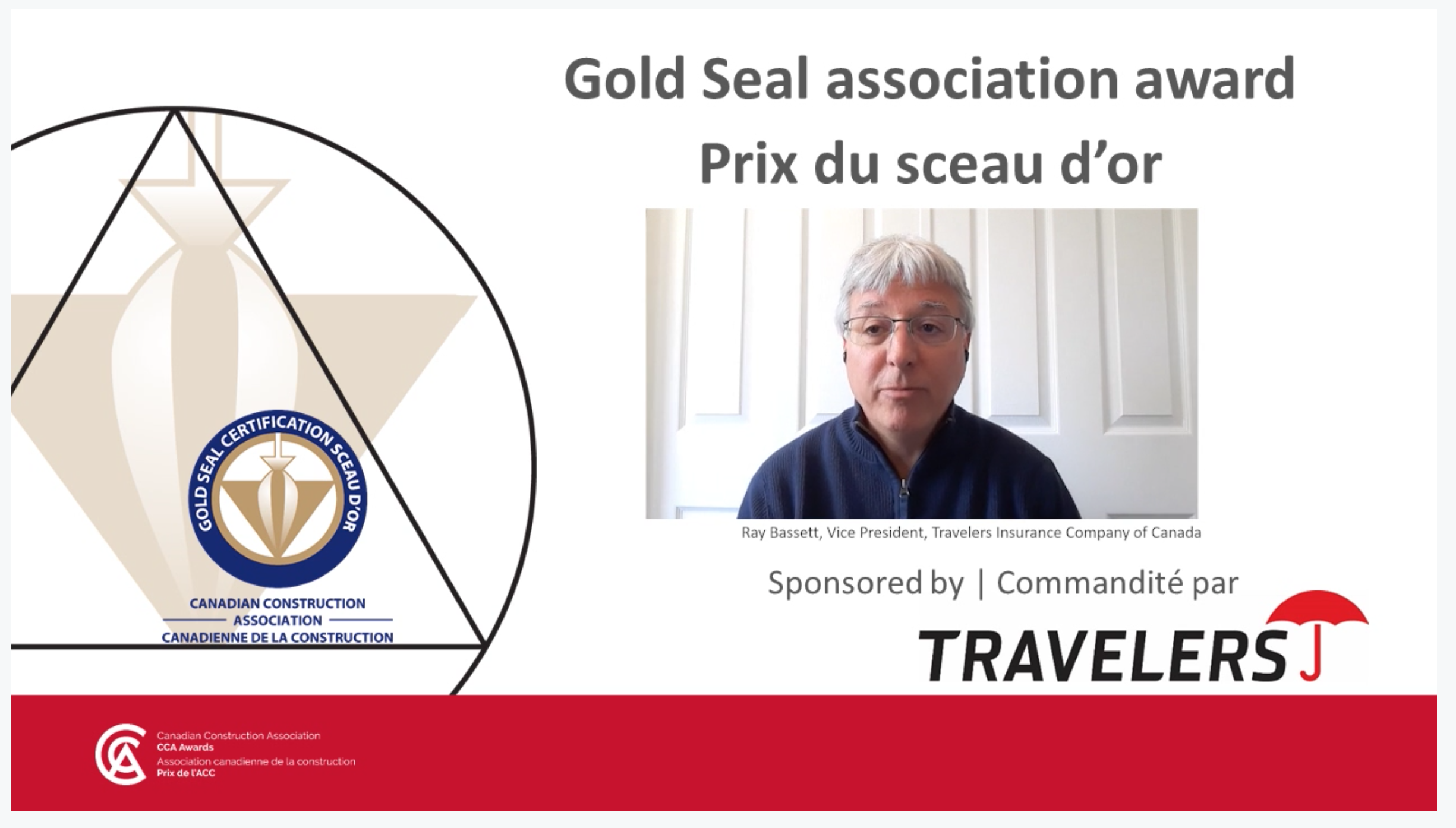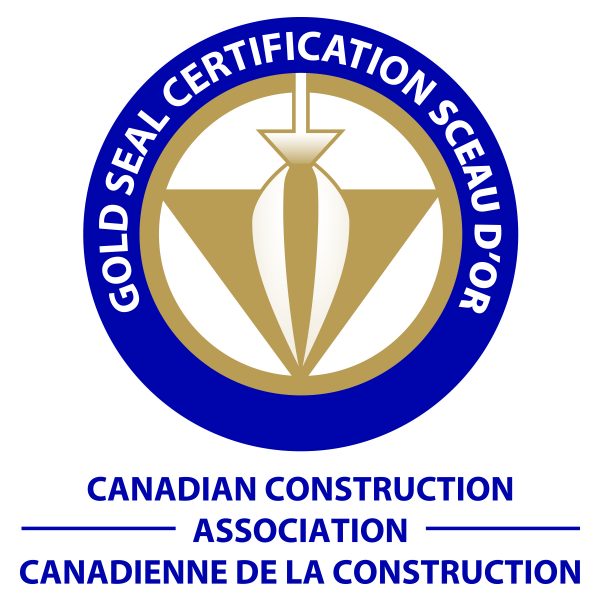 Join a growing network of over 10,000 industry professionals across Canada in the highest standard for excellence in the management of construction.
The Canadian Construction Association's Gold Seal Program is a nationally recognized certification for project managers, superintendents, estimators, foreman, construction safety coordinators and owner's project managers.
All CANS education and training courses are Gold Seal Certified. Learn how you can become Gold Seal certified through CANS!
Ever wonder what it takes to become Gold Seal Certified?
Find out the answers to all your Gold Seal questions through webinars hosted by the Canadian Construction Association (CCA).
• Do I qualify to write the Gold Seal exam?
 • Do I need more experience or training?
 • What information do I need to apply?
 • What is the application process through the online portal?
Corporate Private Training
CANS moves beyond its public education and training offerings to provide customized corporate private training solutions, exclusive to our members. Tailor any course offerings/programs (and more) to suit your organization's needs. Training can be delivered at CANS in one of three classrooms, or a location of your choice. Employees can also attend training remotely via CANS Connect, our virtual training room.
The Advantages of Corporate Private Training:
Convenience –

 Training can be delivered at your place of business. Eliminating the need to coordinate travel. *Employees located remotely can also participate via CANS Connect.

Learning Transfer – 

Participants are more likely to transfer skills learned through training when they are engaged and fully participating. Employees are more likely to participate and are often more engaged when training amongst colleagues versus the public.

Efficiency –

 Private training is tailored to your organization's specific needs, goals and area of business. Training can even be customized to include your business's internal processes and documents.

Cost –

 Customized corporate private training is typically less expensive than public training on a per-employee basis.
CANS members who have taken advantage of CANS Corporate Private Training:
Nova Scotia Power Inc.

 (Contract Management Training)

Lindsay Construction

 (Bluebeam Fundamentals)

rcs Construction

 (MS Project for Project Managers)

Trane Atlantic

 (Project Management Fundamentals)

Duron

 (Construction Law OH&S)

Halifax Regional Centre for Education

 (Leadership Excellence for Managers and Supervisors)
"The CANS' team worked closely with us to customize and deliver MS Project® training that worked for our organization. CANS helped identify and assess our training needs, then tailored content and facilitation to fit our culture and demanding schedule. CANS provided all of the services and support needed to help us meet our intended outcomes. Thanks to the training provided we were able to enhance our work processes and increase the competitiveness of our organization." 

CANS education is proud to have partnered with the Province of Nova Scotia DLAE Workplace Innovation and Productivity Skills Incentive (WIPSI) Program since July 1, 2017, to provide our eligible CANS members with 50% discount all CANS Education Programs. 
Not only does this initiative save you money — it will help you stretch your training budget further, ultimately strengthening your team and ability to compete in an increasingly competitive market.
Example: CANS Project Management Fundamentals Course –
2019-20 Course Catalogue Member Price – $550.00

WIPSI Eligible Member Price – $275.00
To learn about WIPSI eligibility requirements or to apply, click HERE.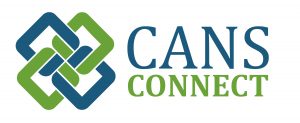 Are you a CANS member living outside of the HRM? CANS has developed CANS Connect, a fully integrated, high definition video-based system to be used for delivering education, presentations and connecting members to each other and their contacts.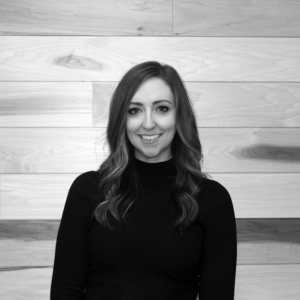 Chantal Arsenault
Manager, Education and Training Development
Responsible for the overall management of the educational program and the Gold Seal administrator for Nova Scotia.
Contact Chantal if you're interested in private training, customized training plans, Gold Seal inquires or additional course offerings.
902-468-2267, ext. 706
carsenault@cans.ns.ca
Construction Association Of Nova Scotia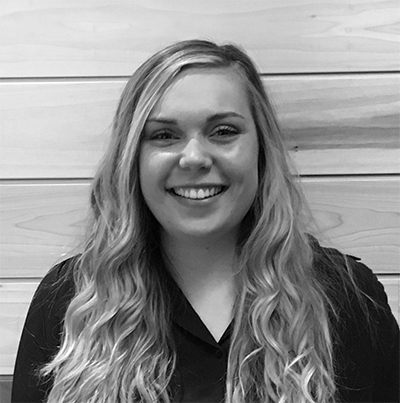 Kaitlyn Bennett
Education and Training Development Coordinator
Responsible for coordinating the day-to-day execution of CANS educational program.
For general education questions, course information, or assistance with registering, contact Kaitlyn.
902-818-6530
kbennett@cans.ns.ca
Construction Association Of Nova Scotia