CANS 2019 Toromont Cat & Battlefield Equipment De-Icer
Friday, April 26, 2019
Cunard Centre, Halifax, NS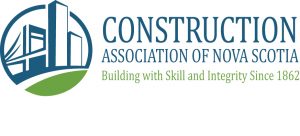 Event Information
Chances are you've either been to or heard about the CANS De-Icer. If not, you don't know what you're missing. With more than 1,800 attendees, the De-Icer is the largest construction industry event in Nova Scotia. Taking place in April at the Cunard Centre in Halifax, the De-Icer kicks off the upcoming busy construction season. It's a great way for guests to celebrate the industry, expand your network, enjoy great food and live entertainment.
Location: Cunard Centre, Halifax, NS
Date: Friday, April 26, 2019
Agenda
Doors open 5:00 pm
Buffet 6:00 – 8:00 pm
Dinner Options:
Quarter Chicken & ½ Rack of Ribs
One 1-1/2 lb. Clearwater Hardshell Lobster*
One Portobello Mushroom, vegetarian and gluten free
Pricing here: https://secure.cans.ns.ca/events/render/?EventID=3074
*Note: Since we have changed to one larger lobster we will no longer be providing Lobster Check.
After your meal, be sure to visit the dessert station and the coffee & tea station.
Entertainment by Rowdy Dow 8:00 – 11:00 pm
Shuttle Service to Downtown Halifax 9:00 pm – 11:00 pm
Bars Close 10:45 pm
General Info & FAQ: 
Any tickets purchased on April 18th onward will be will be pick-up only (due to Canada Post not delivering on Easter Holidays):
Tickets will be ready for pick-up at CANS between 8:30 am and 4:30 pm on Thursday April 25th at the CANS Burnside Office. All tickets not picked up will be held at the door of the Cunard Centre for pickup when doors open at 5:00PM on Friday April 26.
Parking is free outside the Cunard Centre.
Dress code for attendees: Encouraged is Business Casual, but attire ranges from Casual (denim) to Semi-formal (suit/dress).
A Welcome Table will be at the entrance for those who have not picked up their tickets in advance at the CANS Office. All tickets must be paid for before/at pickup. Methods of payment accepted are cheque or credit card (VISA, AMEX, and MC).
Guests must be of legal drinking age (19+) to attend this event
Ordering Tickets:
Ticket purchases are individual – you cannot purchase a 'table'.
How do I add tickets to my online order?  You can't add tickets to a current order, but you can log on to CANSnet and make a second order for the new ticket(s); please make a note on the order, referencing the invoice number of your first order(s).
How do I change my current order (i.e. change from One 1 & 1/2 lb Lobster to Quarter Chicken with 1/2 Rack of Ribs, delete a ticket, etc)? Email your change request to bmacneil@cans.ns.ca.
When will I receive a receipt?  Your receipt will be automatically generated and emailed to you by CANSnet when you order online.
When can I pick up my tickets? You can pick-up your tickets at the CANS office between 8:30 am and 4:30 pm on Thursday April 25th, or on Friday, April 26 at 5pm at the door.
Drinks:
The pre-purchased drink tickets include gratuity
The bars will sell drink tickets, will take cash and will run tabs
What can I redeem my drink ticket for?  Beer and shots; not premium drinks (wine, liqueurs, martinis, etc.)
Premium drinks will cost an extra $1.00 at the bar
Questions?
Britney MacNeil
Events Lead, Construction Association of Nova Scotia
bmacneil@cans.ns.ca
902-499-2939