The following memorandum was originally distributed by Halifax Regional Municipality (HRM) on November 14, 2022. 
Placement of temporary Traffic Control Signage
"The following information is being provided to share with your membership. This information has also been distributed to Traffic Control companies currently working in HRM. This image was shared on social media in June 2020. The image, and others like it, illustrate the hazards that construction signage creates for pedestrians when not placed correctly.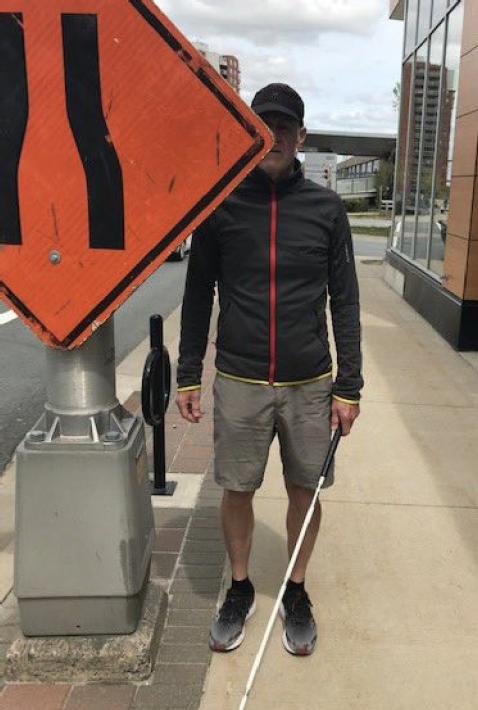 "In this case, a community member walking downtown in Halifax has encountered a temporary construction sign that is projecting over the sidewalk. The corner of this large orange sign may look obvious and easy to avoid, but it may not be so obvious to someone with limited vision. Pedestrians equipped with white canes or other mobility supports may not be able to detect these signs, and they pose a serious safety risk."
LEARN MORE: Click here to read the full memo from HRM.