Trade-Specific Analysis of Demand for Apprentices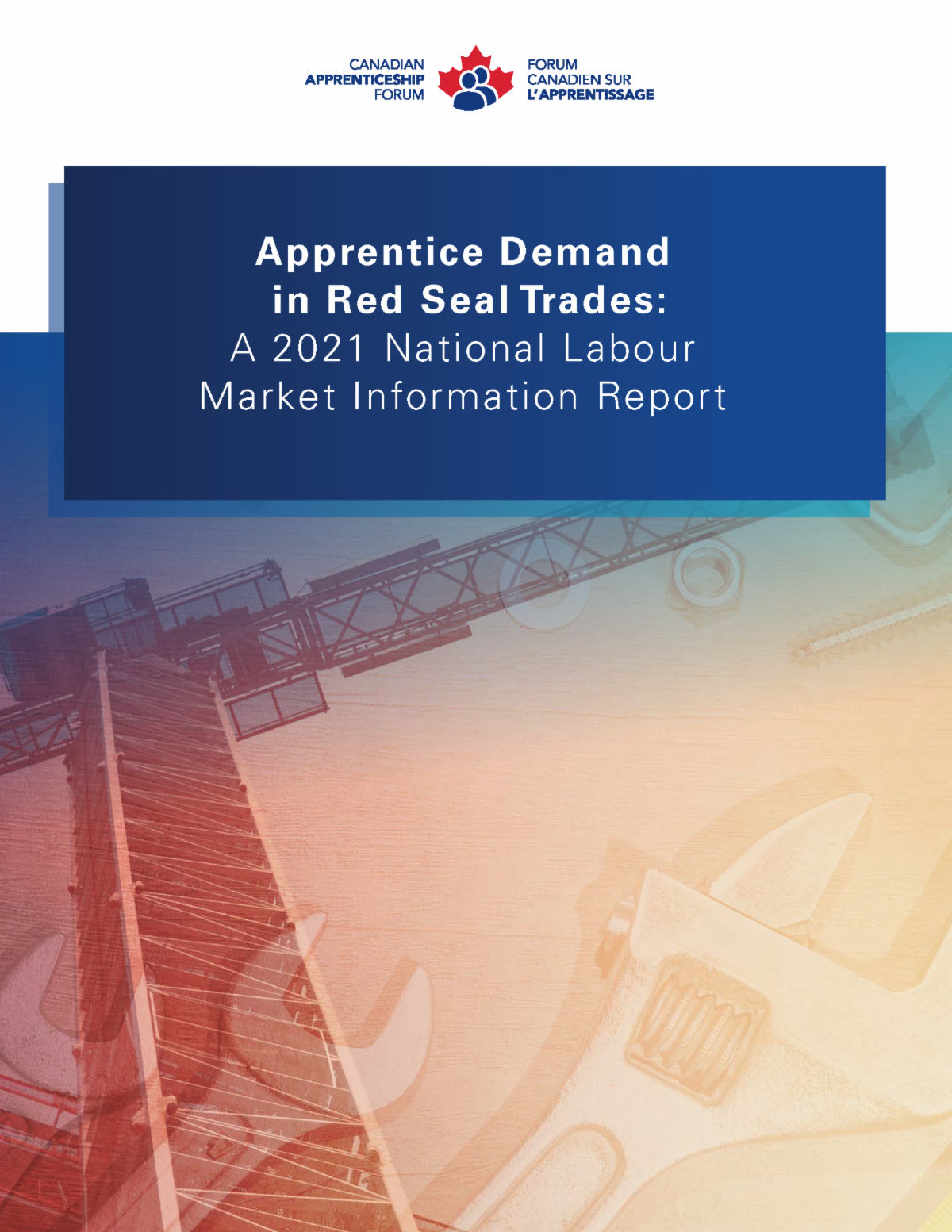 The
Canadian Apprenticeship Forum
has released its latest labour market information report,
Apprentice Demand in Red Seal Trades
, which draws together apprenticeship trends data and projections to provide a forward-looking assessment of the country's demand and supply for trade certifications. This unique analysis takes into consideration key apprenticeship system characteristics including sensitivity to economic cycles and completion rates. The demand projections go beyond the skilled trades and include other related occupations such as supervisor, project manager and safety officer providing a more comprehensive outlook of the demand for certified journeypersons in the Canadian labour market.
Over the five-year period from 2021 to 2025, an estimated 163,785 new journeypersons will be required to sustain workforce certification levels across 56 Red Seal trades in Canada. Canada will need a total of 375,026 apprentices to meet the anticipated demand. "Offering meaningful training opportunities to apprentices and helping them complete is vital to meeting the anticipated demand. By encouraging employers to hire apprentices and apply training best practices, we can ensure the skilled trades workforce is ready to fill the gaps created by retiring journeypersons", said France Daviault, CAF-FCA Executive Director.
The following registration targets are estimates in the report providing insight into demand for apprentices across provinces and regions:
Alberta: 75,467
Atlantic Canada: 23,966
BC: 83,277
Manitoba: 13,914
Ontario: 148,988
Quebec: 21,254
Saskatchewan: 8,160
Apprentice Demand: Atlantic Canada
This 2021 report draws together apprenticeship trends data and projections from the Canadian System for Tracking Apprenticeship Qualifications (CANTRAQ) to provide a forward-looking assessment of demand and supply for trade certification across the top 15 Red Seal trades in New Brunswick, Newfoundland & Labrador, Nova Scotia and Prince Edward Island.
The 2021 report examines the demand for specific occupations and is concentrated in fifteen Red Seal trades. Nationally, Boilermaker, Bricklayer, Industrial Mechanic (Millwright), and Welder are the trades with the highest demand. Despite the current slowing of Canada's resource sector, demand for apprentices in the labour market remains, driven by journeypersons who are retiring and leaving the workforce. Supply risk may increase over the near term depending on the severity of the decline in new registrations caused by the COVID-19 pandemic. CAF-FCA will analyze in further detail the impact of COVID-19 on the skilled trades as Statistics Canada 2020 and 2021 data sets become available.