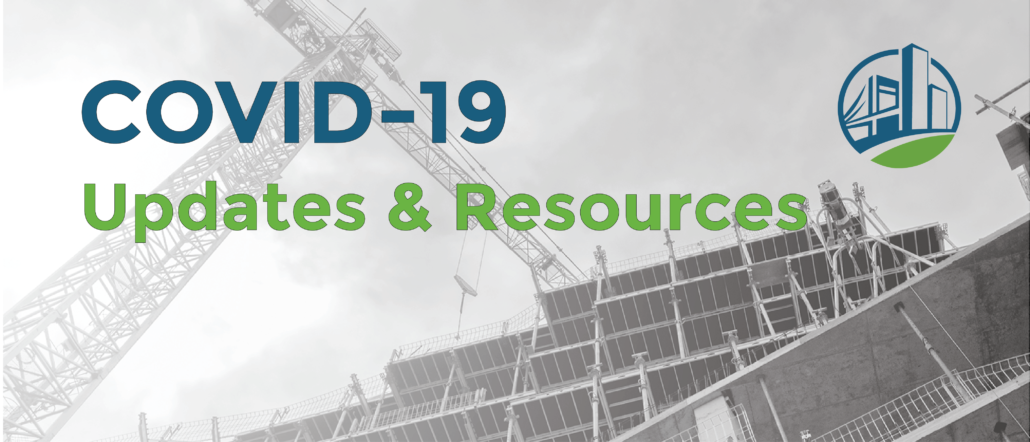 COVID-19 Testing & Isolation Requirements

Self-Isolation
Directions for self-isolation may vary slightly for each person, based on their personal situation and vaccination status. Wondering whether you need to isolate? Please click here to find specific information for different exposure and contact scenarios.
Work Isolation
Review the new Work-Isolation guidelines (released Feb 3, 2022) that discusses how employers can develop a work isolation plan to safely allow fully-vaccinated, non-symptomatic close contacts of a COVID-19 positive case to continue working outside of their home, including who can and cannot participate in these programs, and what policies and procedures need to be followed.
Testing
Visit Nova Scotia Health Authority for testing requirements, how to self-isolate, and what you need to do if you're a close contact or have tested positive for COVID-19.
You can complete a COVID-19 Self-assessment to find out if you need a COVID-19 test or to book a COVID-19 test (your reason for needing a COVID-19 test determines if you can book a test). Or you can call 811 if you're unable to book a test online (or to speak with a nurse).
Ask us a Question
We know many of you have questions and concerns about the impact COVID-19 is having on your business. Please keep us informed to help us advocate on your behalf. Email your questions to questions@cans.ns.ca
Access to CANS Office

Update for the week of January 4, 2022
CANS staff are working from home, offering members our services remotely.
During this time, CANS office, including access to the Business Centre and board rooms, will be closed to CANS staff, members, and visitors. We will re-evaluate at the end of this week.
All CANS staff are able provide services remotely however, please note there may be delays in the services we provide but we will keep any issues to a minimum.
CANS continues to monitor the situation and we will re-evaluate our office opening at the end of this week. 
Updates to CANS Programs & Services 

CANS Projects & Documents Services
CANS Tender Library remains active and accessible to members 24/7. Note the following adjustments to CANS Projects & Documents Services:
Print Orders
For all print orders, contact Lesley Whynot for more information at 902-880-6046 or email lwhynot@cans.ns.ca
CCDC & CCA Standard Documents
CCDC & CCA Standard Documents can be purchased online or via phone. Documents are not available for pickup; they will be mailed to you. Please contact Lesley Whynot for more information at 902-880-6046 or email lwhynot@cans.ns.ca
Statutory Declarations
All Commissioner of Oaths services for the signing of Statutory Declarations will be completed virtually. To book your virtual appointment, contact Lesley Whynot for more information at 902-880-6046 or email lwhynot@cans.ns.ca
Current

 COVID-19 Restrictions

Updated Provincial COVID Restrictions Announced Feb 9, 2022
Provincewide COVID-19 restrictions will be eased over three phases, starting at 12:01 a.m. on Monday, February 14.
In Phase 1, events will be allowed again, gathering limits will increase and all border restrictions for domestic travellers will be lifted.
In Phase 2, gathering limits will be further increased.
In Phase 3, there will be no more gathering limits or physical distance requirements.
Details of the restrictions in each phase are at: https://novascotia.ca/reopening-plan/
COVID-19 Restrictions Easing Next Week, Fully Lifted on March 21
Nova Scotia is moving up the timeline for easing public health restrictions and will end all restrictions on March 21, 2022.
On Monday, February 28, Phase 1 of the Province's reopening plan will be adjusted to end the current requirement to show proof of full vaccination before participating in non-essential, discretionary events and activities. Other restrictions continue.
On Monday, March 7, at 12:01 a.m., Phase 2 will begin. Learn more about these updates.
Nova Scotia's COVID-19 Vaccination Rollout
Appointments and Eligibility
You can get a COVID-19 vaccine if you're 5 or older. You can book an appointment for yourself or someone else (like a parent, grandparent or child). You can also book an appointment if you're eligible for an additional dose or booster dose. Most appointments need to be booked in advance. You may also be able to go to a drop-in clinic without an appointment.
BOOK NOW: Book a COVID-19 vaccination appointment here.
Booster Doses
The Province has expanded eligibility for COVID-19 booster doses. Booster doses are administered at least 168 days after the primary series. People who received two doses of the AstraZeneca vaccine or the one-dose Janssen vaccine are still eligible to schedule a booster dose of mRNA vaccine. The following groups are eligible for a booster dose:
anyone 18 years of age and older;
all frontline healthcare workers, including community healthcare providers who provide direct patient care;
all designated caregivers.
LEARN MORE: Read more about booster dose eligibility.
Get Vaccinated on Your Work-Site – Public Health Will Come To You!
CANS and Nova Scotia Public Health have collaborated to improve vaccine uptake for workers in the construction industry with a solution that will make it easy to get vaccinated, while improving coverage rates across the province.
Mobile units are equipped for on-site vaccinations that can be easily conducted at your workplace. To set up a vaccination clinic for your workplace, please contact the appropriate public health office for your zone. (Unsure of your zone? Find your region on this map).
Public Health Contacts:
Central zone– please email phczoutreachimmunization@nshealth.ca
Eastern zone– please call (902) 867-4500 ext. 4800
Northern zone– please call (902) 893-5820
Western zone– please call (902) 599-2402
COVID-19 Vaccination Requirements for Government Contractors
Click here for more information about vaccination requirements for government contractors for Nova Scotia and Canada.
Provincial & Federal Government

Provincial
Federal
Find out the latest from the Public Health Agency of Canada including the current situation, risk to Canadians and how Canada is monitoring COVID-19
Health & Safety
Government of Nova Scotia
The Nova Scotia provincial government has compiled guidance and resources for employers and employees on how to keep workplaces safe and help prevent the spread of COVID-19.This includes:
Government of Canada
Mental Health & Addictions Services
If you're experiencing a mental health or addictions crisis, or are concerned about someone who is, the Provincial Mental Health Crisis Line is available 24 hours a day, 7 days a week. Call toll-free: 1-888-429-8167
Crisis Text Line is available for adults who are going through a difficult time and need someone to text with. This service is free and available 24 hours a day, 7 days a week. Text NSSTRONG to 741741.
If you or a family member needs help, you can self-refer to a mental health or addictions clinic, service or program through the Nova Scotia Health Authority or IWK Health Centre. Call toll-free: 1-855-922-1122 (Monday to Friday, 8:30 am to 4:30 pm)
For non-emergency advice and information about mental health and addictions, call 811.
Therapy Assistance Online (TAO) is a free and confidential online resource with interactive activities and videos for people facing mental health challenges. It includes activities on a variety of topics, and you can choose which ones you want to explore.
Wellness Together Canada is an online tool that connects you with support, resources and counselling for mental health and substance use.
Download The Working Mind COVID-19 Self-care & Resilience Guide (PDF).
Financial Support

Provincial
The Sector Impact Support Program provides a one-time grant of up to $7,500 to help small business owners that have been impacted by the new province-wide public health restrictions. Applications will open early January 2022.
Nova Scotians who need to take time off work because of COVID-19 may qualify for up to four paid sick days through the COVID-19 Sick Leave Program. More details to come.
Federal
The Government of Canada has compiled resources to help you manage your business during COVID-19 and includes Resources for businesses, their employees and self‑employed individuals including financial support, loans and access to credit:
Support for businesses
The Local Lockdown Program is a way businesses, charities, and non-profits affected by a qualifying public health restriction can be eligible for wage and rent support through the Tourism and Hospitality Recovery Program (THRP). You do not have to be in the tourism, hospitality, arts, entertainment, or recreation sectors to be eligible for this support.
The Canada Worker Lockdown Benefit gives temporary income support to employed and self-employed people who cannot work due to a COVID-19 lockdown.
Resources From CANS Members
Check out this resource: A COVID-19 Hygiene Audit Checklist, developed by Bird Construction
Check out Aon's COVID-19 Response Site, established to support organizations in mounting effective infectious disease (pandemic) response and in planning for impacts.
Grant Thornton is encouraging associations, groups, not-for-profits and charities to check out their COVID-19 website.
Enterprise Rent-A-Car and Enterprise Truck will remain on-call and available to service first responders and essential service providers. Click here for details of their on-call service, or visit their website for more information.
In this time of uncertainty with the progression of the COVID-19 outbreak in Canada, the Holiday Inn Express & Suites Halifax-Bedford on Parkland Drive is committed to keeping doors open and to be there for the community. For more information call at (902) 444-6700.