"Leading the Way to Greener Energy: Retrofit Project Creates North America's Tallest Solar-Integrated Building"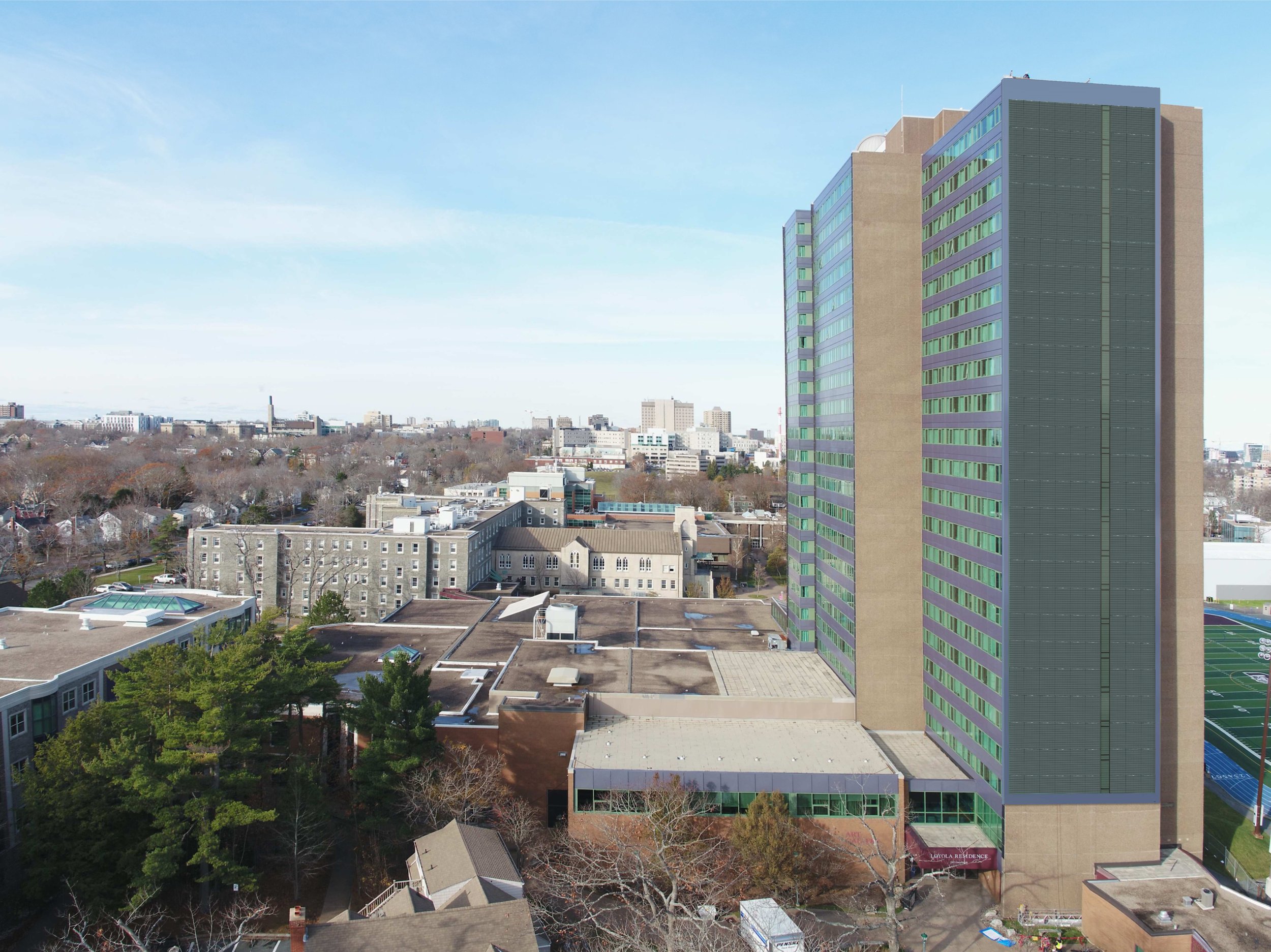 From Saint Mary's University — "The tallest solar integrated building in North America will be at Saint Mary's University on the completion of a new project at the Loyola residence building.
'Universities are at the forefront of producing green energy and related research. We are essential partners in the fight against climate change,' says Saint Mary's University President Dr. Robert Summerby-Murray. 'With this new initiative, we are building on our history of projects to reduce greenhouse gas emissions and produce green energy. Saint Mary's will be a leader in North America in producing solar energy through building-integrated photovoltaics.'
"Saint Mary's is working with Mitrex, a Toronto-based manufacturer of building-integrated photovoltaics (BIPV). BIPV are solar power generating products or systems that are seamlessly integrated into a building's envelope and part of building components such as façades, roofs or windows."
LEARN MORE: Continue reading about this project! For the full release from Saint Mary's University, click here.